Today it's all about this cute little bag which I was gifted by Radley London.
I have the feeling that this clutch matches almost every look I create. Despite the colour mix of soft pink, light green and its snake pattern together with some golden details, it seems to be still an allrounder accessory. Maybe due to its soft pastel tones. In any case, I really enjoy this stylish piece. In todays gallery I will show you some outfits I created with the "Palace Street" shoulder bag. Which is your favourite combo? In case you are not a snakeskin pattern lover, the bag is also available in single colors like black, white and sorbet-pink.
First Look
Radley bag meets boohoo: This lace top was a gift from boohoo and is currently one of my favorite tops:
Second Look
Radley bag meets Loavies: The yellow ruffle blouse and the leo pants and were gifts by Loavies – a pretty cool label I am working with very often currently: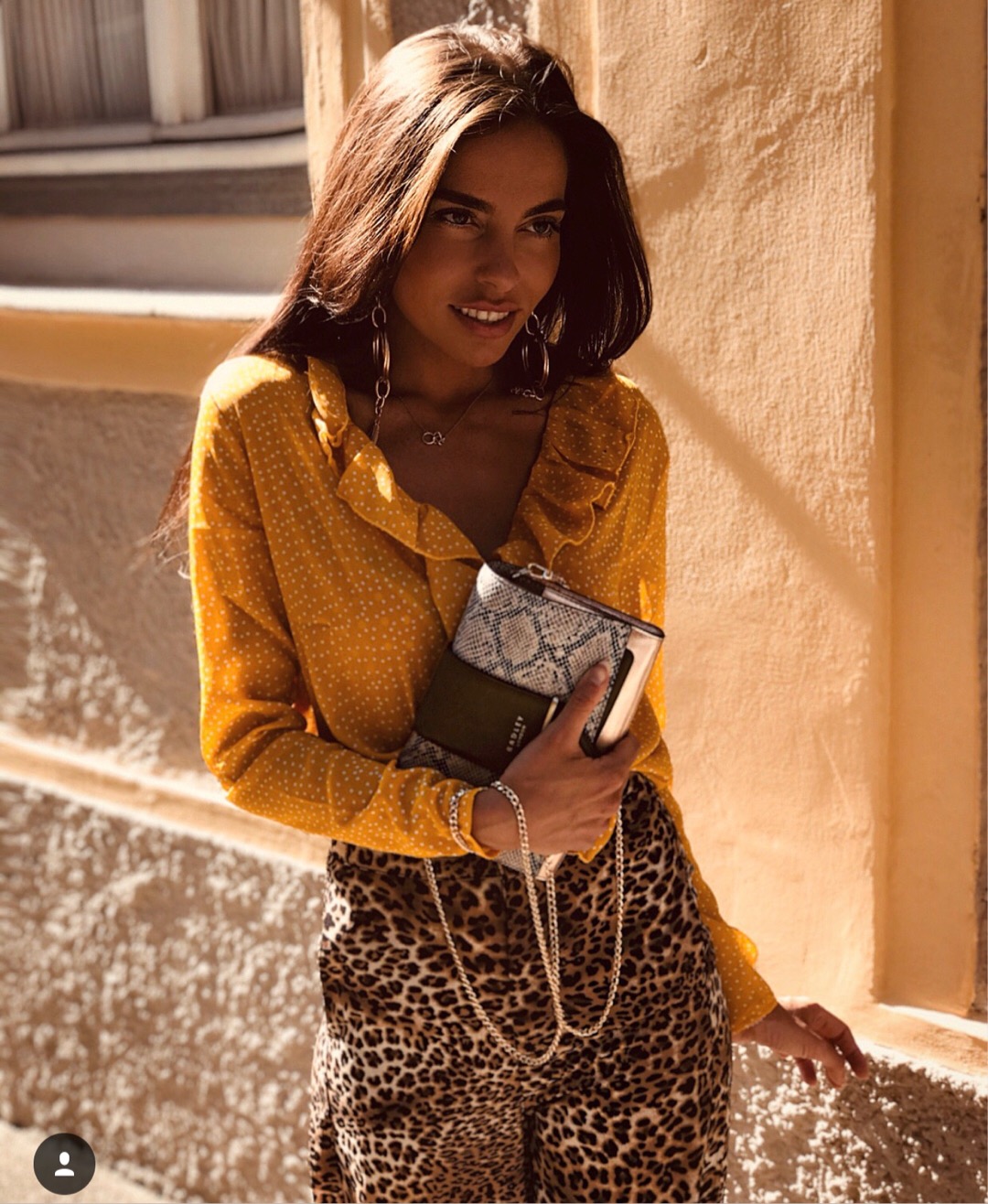 Third look
Radley meets Loavies again. Even if the dress is all red – the "Palace Street" shoulder bag still matches.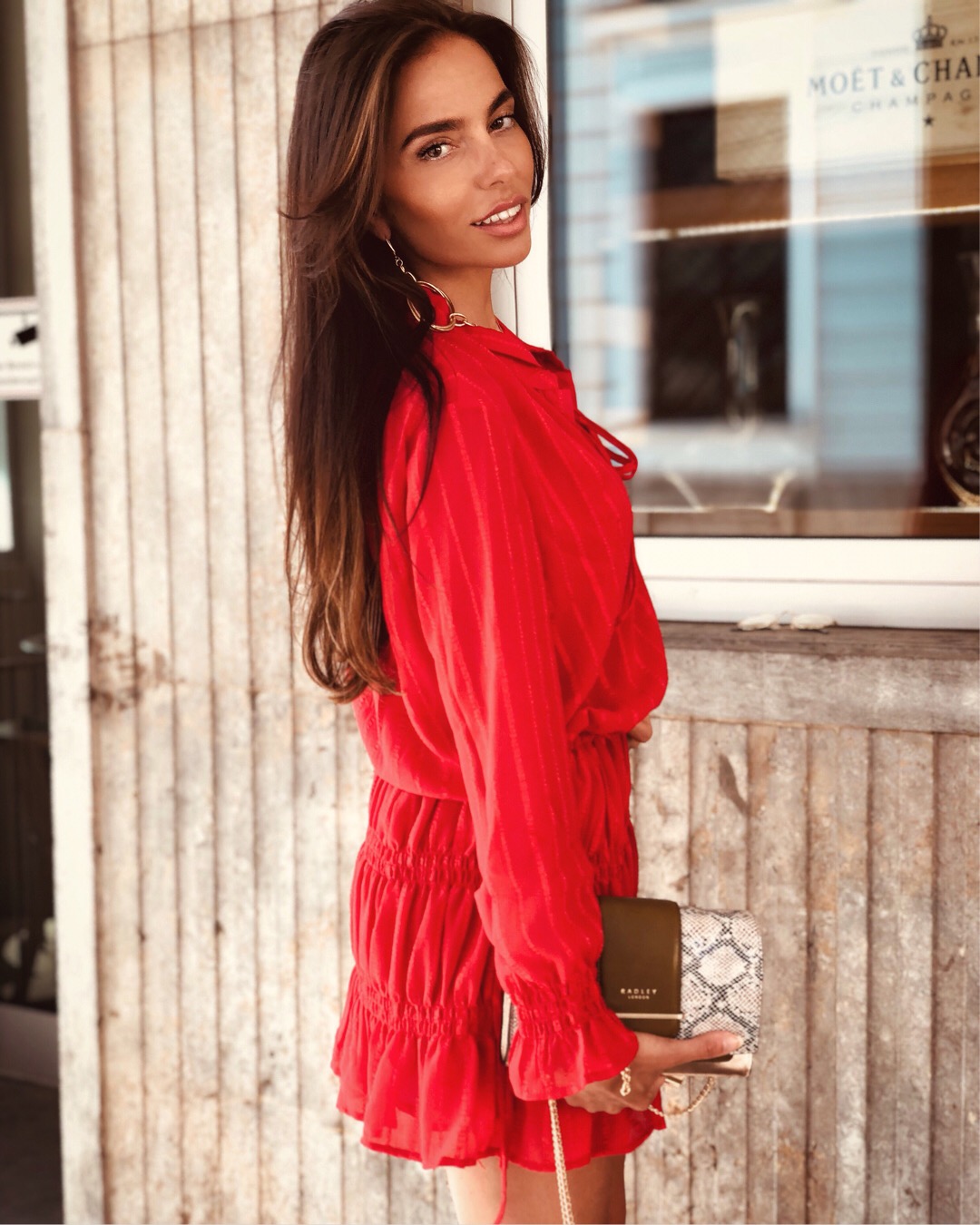 Last but not least
Radley meets Intimissimi! I felt so happy about the invitation to visit the Empowered Women event at Intimissimi Munich last week. Therefore I was gifted this cute bustier bra by the Intimissimi team together with some adorable lingerie sets. And again the Radley bag was the cutest accessory to wear for that party. Thanks to Radley London for this lovely collaboration!