Hello my dear fashionistas,
as you might have seen on Instagram or Facebook, I spent the last days preparing a new fashion post in collaboration with FASHION5 for you.
This time it´s all about an "Autumn-Outfit-Challenge". I have put together 3 different outfits for this fall – one specific part can be found again in any of those:  The denim shirt. Big big thanks at this point to the team of FASHION5 (my absolute insider tip for your streetstyle), who provided me a lot of great garments in order to combine some fancy outfits.
In my opinion, the denim shirt goes with almost EVERYTHING and this is what I want to show you within the next days.
Write your comment which of the three outfits you like best.
So let´s start today with my outfit no 1:
Denim meets…. seriously? – Yes, exactly – Denim Shirt meets Sweatpants
I know, a lot of girls and women are not a fan of it, and our fashion queen, Miss Beckham once claimed that she would never leave the house wearing sweatpants – but I wanted to try it, and I think it became part of a pretty cool streetstyle.
shirt, pullover, sweatpants and backpack "military style" by FASHION5
***
Hallo meine Lieben,
wie ihr vielleicht schon auf Instagram und Facebook gesehen habt, war ich in den letzten Tagen damit beschäftig, einen neuen Fashion-Post in Zusammenarbeit mit FASHION5 für euch vorzubereiten.
Und zwar geht es diesmal um eine "Herbst-Outfit Challenge". Ich habe 3 verschiedene Outfits für diesen Herbst zusammengestellt – in jedem findet sich aber ein bestimmtes Teil wieder: Das Denim-Hemd. Vielen Dank an dieser Stelle an das Team von FASHION5 (mein absoluter Geheimtipp für euren Streetstyle), welches mir viele tolle Kleidungsstücke zum Kombinieren zur Verfügung gestellt hat.
Wie ich finde, passt das Jeanshemd zu fast ALLEM und das möchte ich euch in meiner Outfit Challenge zeigen. Schreibt mir doch einfach, welches der 3 Outfits euch am besten gefällt.
Dann fangen wir heute einmal mit Outfit Nummer 1 an:
Denim Shirt meets…. ernsthaft? – Ja genau – Jeanshemd meets Jogginghose.
Ich weiss, viele Mädels sind überhaupt nicht so der Fan davon und auch unsere Styling-Queen, Miss Beckham behauptete einmal, sie würde nie in Jogginghose aus dem Haus gehen aber ich wollte es unbedingt ausprobieren und daraus ist, finde ich, ein ziemlich cooler Streetstyle geworden.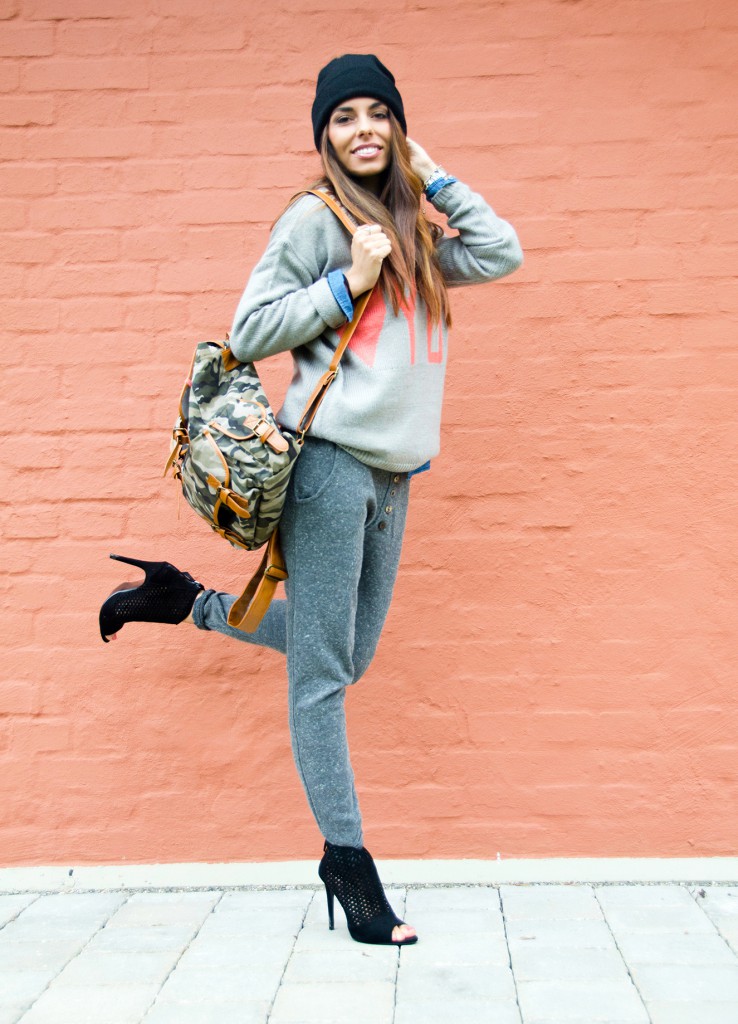 Hemd, Kuschelpullover, Sporthose und Rucksack im Military Style by FASHION5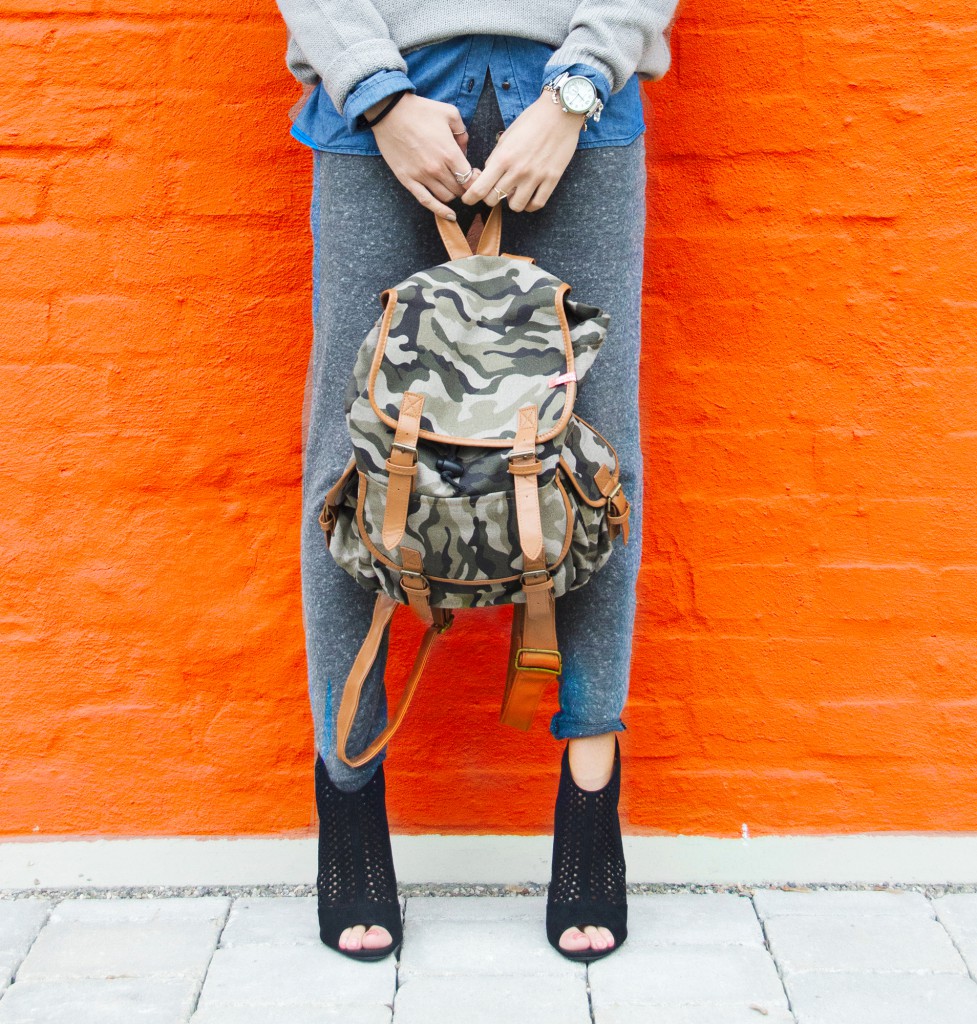 Stay tuned for my upcoming post "OUTFIT no 2 – Denim Shirt meets Mini Skirt" in collaboration with FASHION5 – I´ll show how denim shirts can also be elegant and sexy 🙂
Seid gespannt auf meinen kommenden Post "OUTFIT no 2 – Denim Shirt meets Mini Skirt" – wieder in Zusammenarbeit mit FASHION5.  Ich werde euch beweisen, dass Jeansshirts auch elegant und sexy sein können. 🙂
Have a nice Sunday evening!  / Einen schönen Sonntagabend wünsche ich euch!