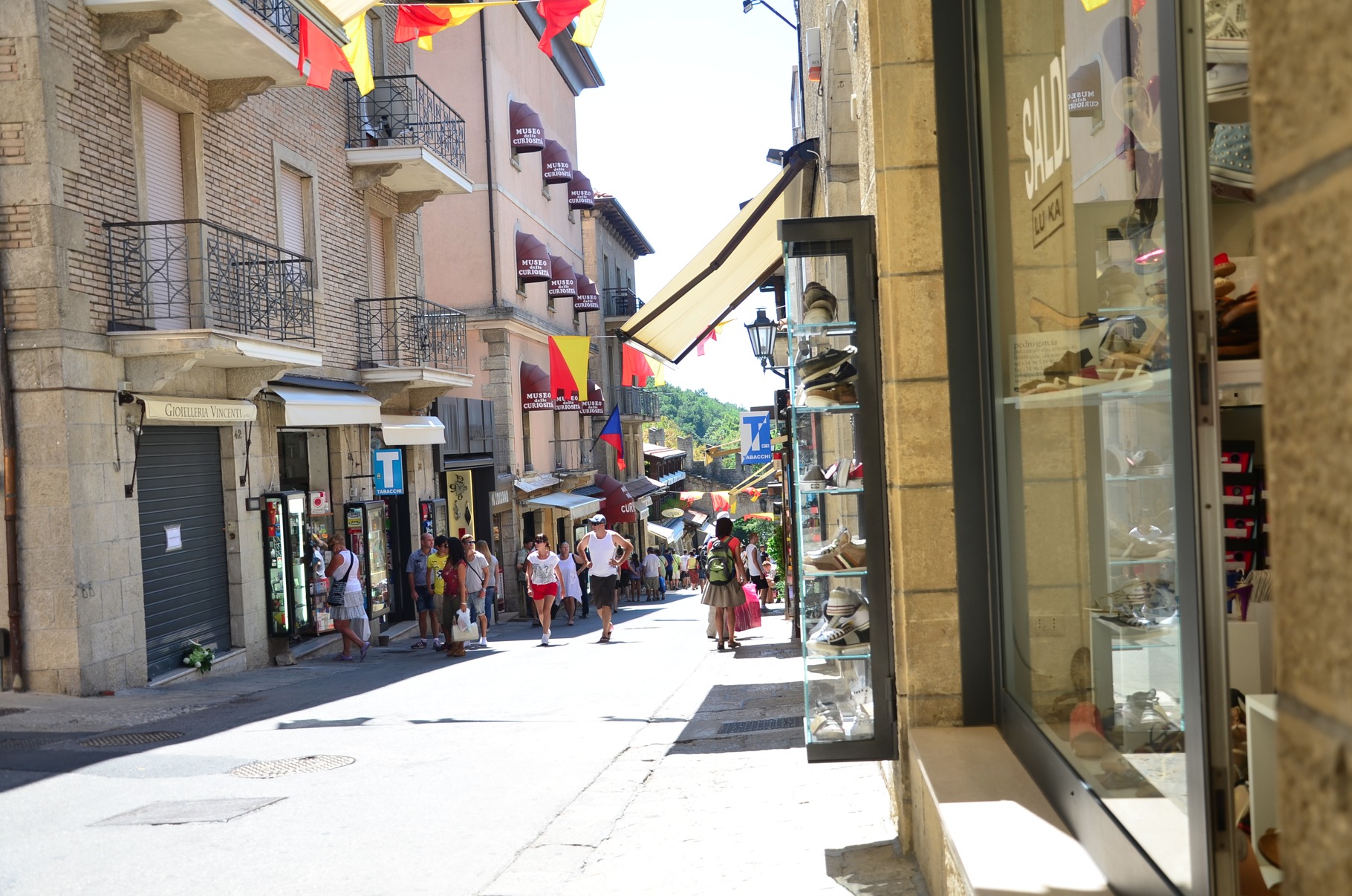 In my opinion a wonderful place for shopping and enjoying a beautyful view: San Marino presents opportunities which cannot be missed for all "shopping addicts". Two Outlets and two Shopping Centers as well as hundreds of tasteful shop-windows… Thanks to a lighter tax burden, in many cases it is, indeed, more convenient to shop in the Republic than in Italy. Some of the "better bargains" for those shopping in the Republic are: clothing, shoes, perfume and cosmetics… I think only this is already a reason to go there for checking out the shops – or what do you think? 🙂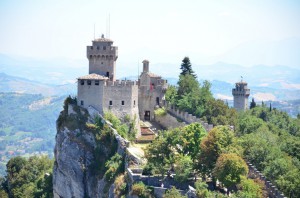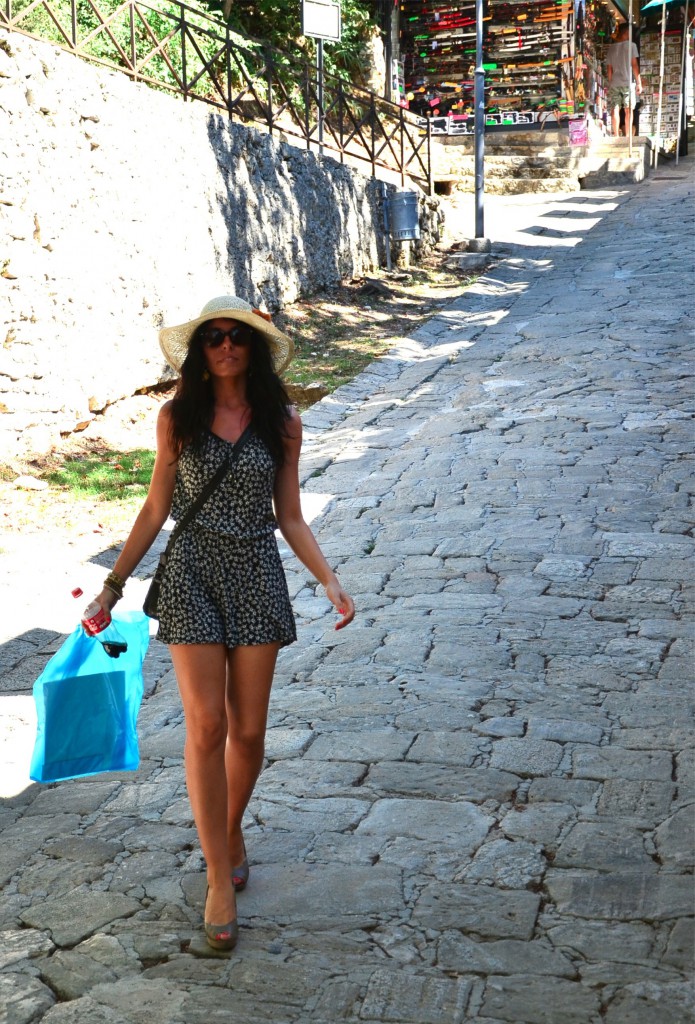 (pls don´t wonder, at that time my hair was black – now I use to have lighter hair (from maroon brown to the famous ombrè-look to medium brown with lighter accents and so on)   – I definitely won´t wear black coloured hair anymore, as I think it looks too "hard"
I generally propose more light skin types not to wear deep black or blue-black hair.
A nice darker brown sometimes is completely enough and looks more natural.
–
What I absolutely wanted to show you are these white flats, which I bought in one of the shops there.
 (it was the last pair and also on SALE – so I got them for 50,00€ instead of 200,00€  – HAPPYYY) I´m sure I will wear them also next summer. Wrapped on your leg with that silk scarf they look really precious!
My CONCLUSION: Almost nobody has the same – attract attention – get a lot of compliments 😉
I hope you like them as I do: