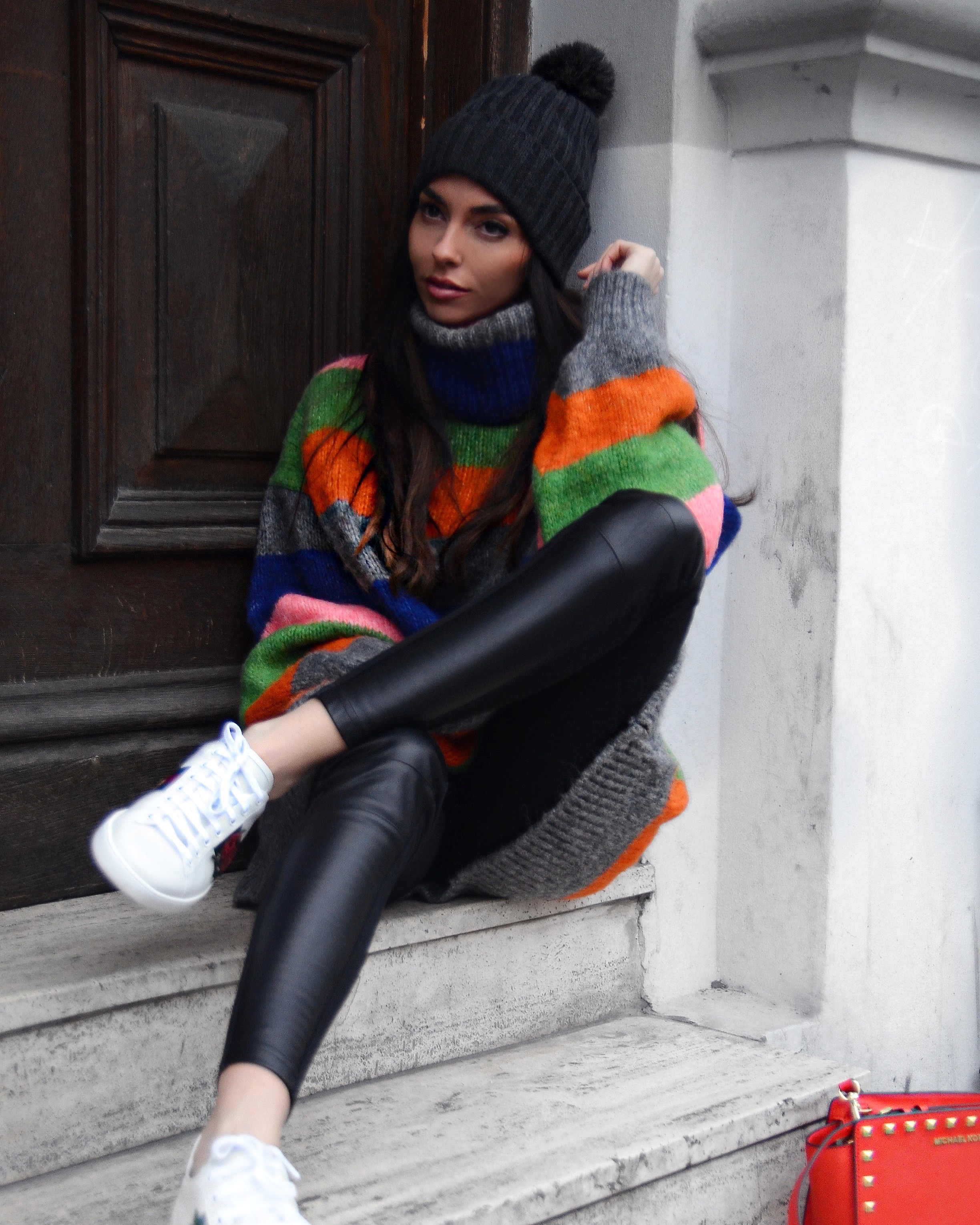 It's sweater weather again. After the last few sunny days here in Munich, winter seems to come back quickly. Today it was freezing cold already. Therefore I'm thankful for clothing pieces like this super oversize turtle neck sweater (shop similar here) which keeps me completely warm, even without wearing any winter jacket. My new trench coat (shop here) was completely adequate. And even if its snowy, the rainbow colors of this gorgeous pullover manage to light my mood a little bit.
The good thing about this colorful piece is, that it's able to keep me warm even on the highest and snowiest mountain during a ski holiday. The bad thing is, while sitting in the office wearing this sweater I'm feeling like I am melting away due to the unbelievable heat it causes all over my body. However, Spring is still a few months away, so let's keep on wearing cozy sweaters until the first warm sunrays will hit us.
Which season is your favourite? Are you #teamsummer or #teamwinter ?