Hey everybody, it's finally me again. I thought it was time for another travel post, as I had a great time at such a beautiful hotel at Lake Garda in Italy.
I'm sure everybody knows Lago di Garda as it is one of the most touristic spots in Italy and from my hometown near Munich in Germany it's not that far, so lots of Germans go there for holidays of course.
Actually I wanted to have a bigger trip this year, but due to the current circumstances and all the corona virus restrictions we had to cancel our plans and in the end I only decided to go for this short trip to Italy. Driving with the car is more safe in my opinion and Italy is not risk area (yet), as people there really stick to all the compulsory safety precautions.
I had such a good time at Hotel Ocelle Terma & SPA in Sirmione. Their private beach area was surrounded by palms and many beautiful flowers – this gave me a real carribbean feeling, it felt like we spent our vacay at the real sea.
Sirmione has – like all these small and cute little towns around Lake Garda – a beautiful old town, which is not far from the hotel. You only have to walk 2-5 minutes.
The hotel offers 3 different pools, also an outdoor thermal pool, a big SPA area, also a small gym (of course we did a workout!) and very good food. I recommend the rooms with lake view, as from their balcony you will have a great overview of this mediterranean peninsula.
Due to the hot summer weather we mostly spent the time at the pool or the hotel beach showing off our new bikinis with a cool drink in hand – so relaxing.
I really hope to be back at Lago di Garda soon. As I told you, it's only a short car trip, so no big worries.
Enjoy summer guys and stay safe!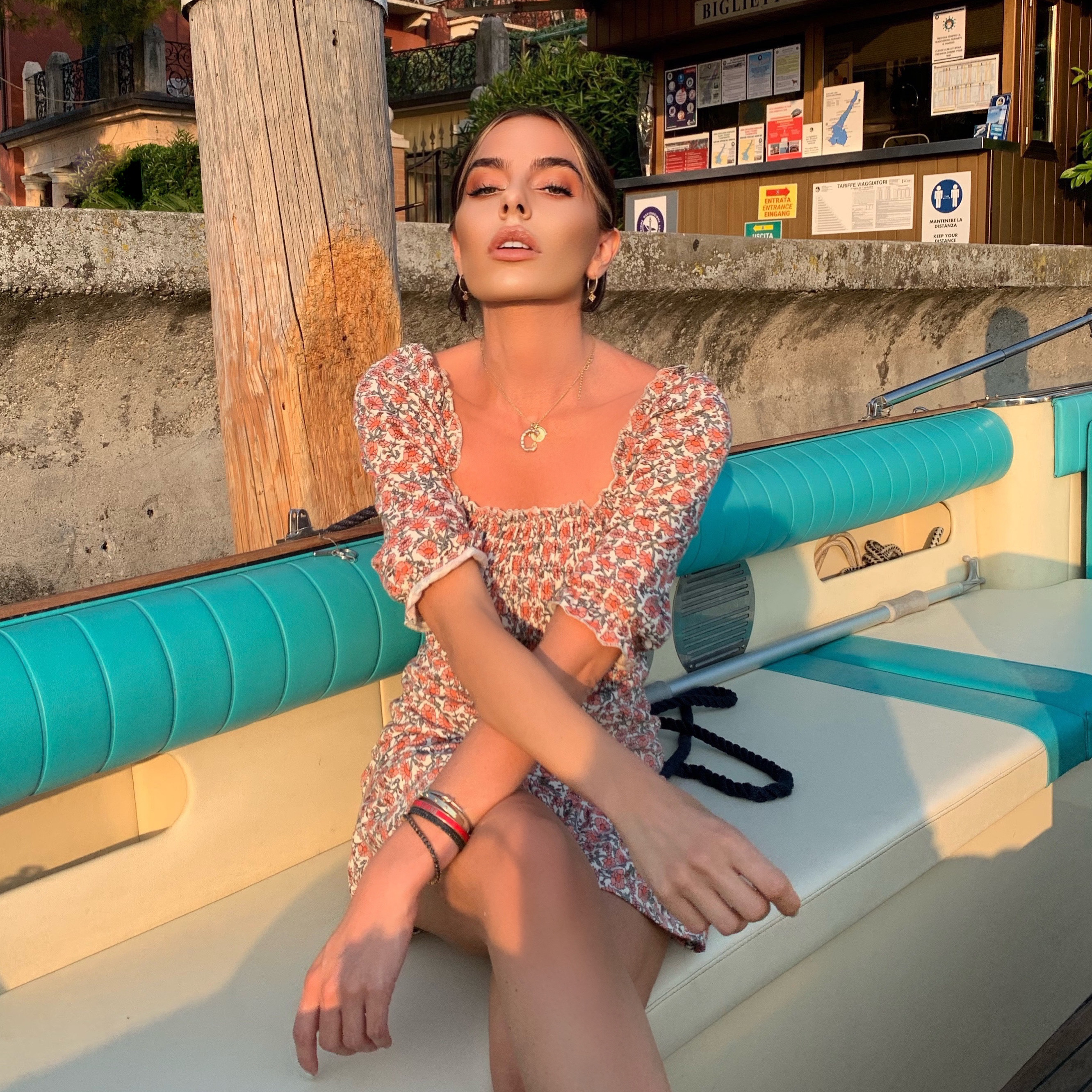 Advertisement / Werbung