Hey guys,
today I'm back with some interior inspo. Lately I discovered that I am totally into (re-)designing my apartment – especially since we have moved. I love to be creative and to decorate my favourite spots and corners at home. A very important thing when it comes to interior is wall art. Even if I prefer a minimalistic design now (before we moved I was totally into boho but at some point I got tired of that), the walls always looked a bit sad without any poster or painting on it. Lucky me that Photowall offered a collaboration and so I finally had to take some time to focus on my wall decor. Of course I will also keep it minimalistic and abstract with posters and paintings in future in order to maintain my clean interior style. The poster I ordered is called "gemini" and is also available as wallpaper, canvas or framed picture.
I absolutely love the wallpaper effect, (you can check the website to see how your favourite picture would look like as a big wallpaper) but I think for me a poster is much more easy to handle. 🙂 Especially because I really like to change spots often, so a poster won't hang on the same wall place for a long time.
What's your favourite design?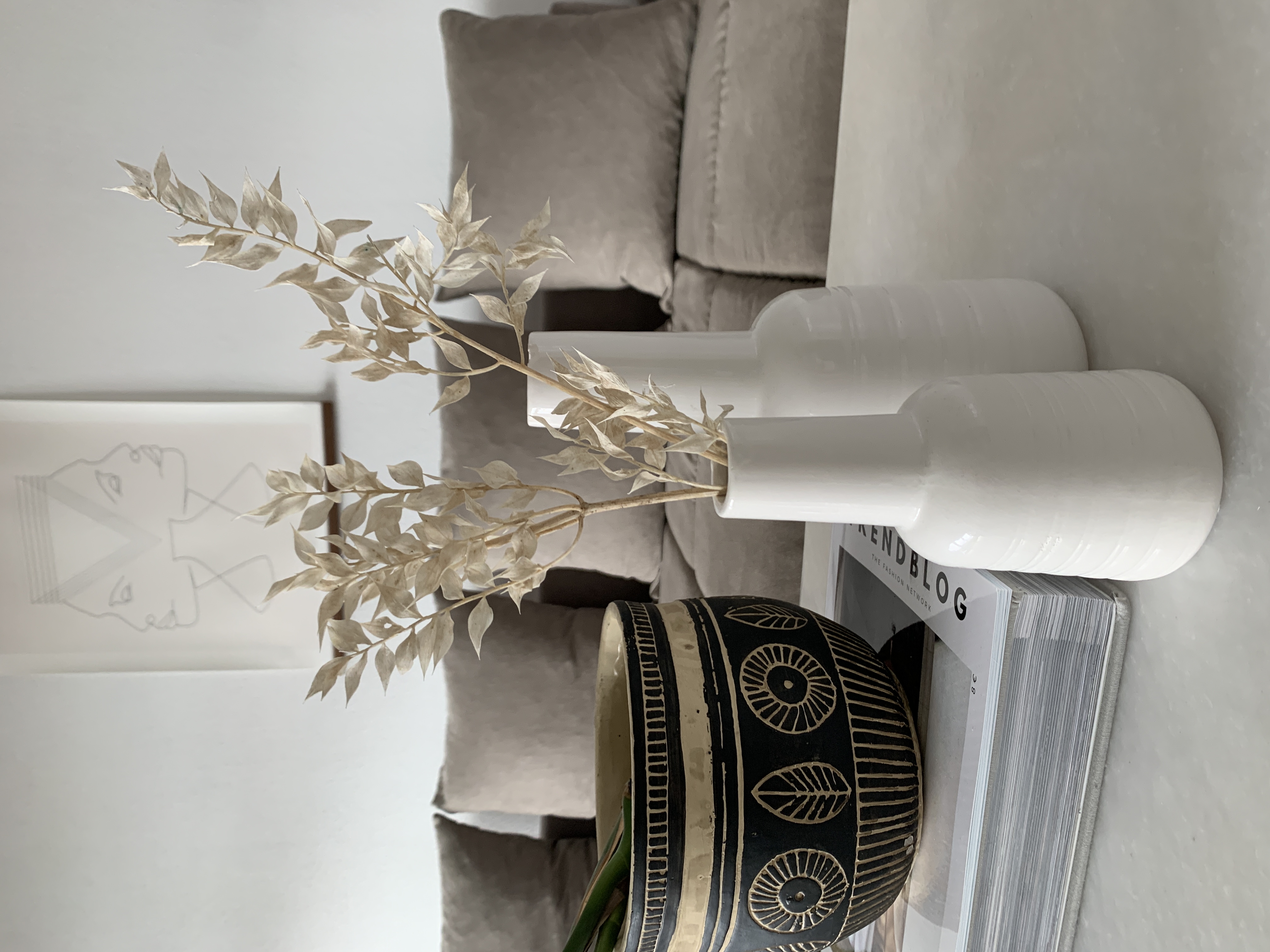 *sponsored post in collaboration with photowall.de