Finally I'm coming back to one of my most amazing trips ever.
As you may remember, 3 weeks ago I spent one week in beautiful Crete and I had the chance to reside in two gorgeous hotels. Today I'd love to write a little review of the second hotel we stayed at: The Casa Bianca Boutique Hotel in Koutouloufari.
It was amazing how the lovely hotel crew welcomed us when we arrived there. Coincidentally, a special event called "Cretan Night" took place in the evening, thus we were spoiled sitting next to olive trees with a rich Cretan menu consisting of different delicious local specialties and a refreshing Aperol Spritz as our welcome drink. Meanwhile a live band was playing typical greek music. We had a fantastic night obviously.
The gorgeous pool area is held in minimalistic design like the whole house and like the name of the hotel already says: completely white. In terms of architecture, all white is my absolute favorite, so you can imagine how comfortable I felt there.
This place was perfect to shoot my beloved white boho dress. I guess, those cool wedges I got from Tamaris, are one of the most popular pair of shoes offered in their current summer collection. They are not only beautiful and fit the boho dress perfectly, but they are pretty comfy. I could dance all night wearing them.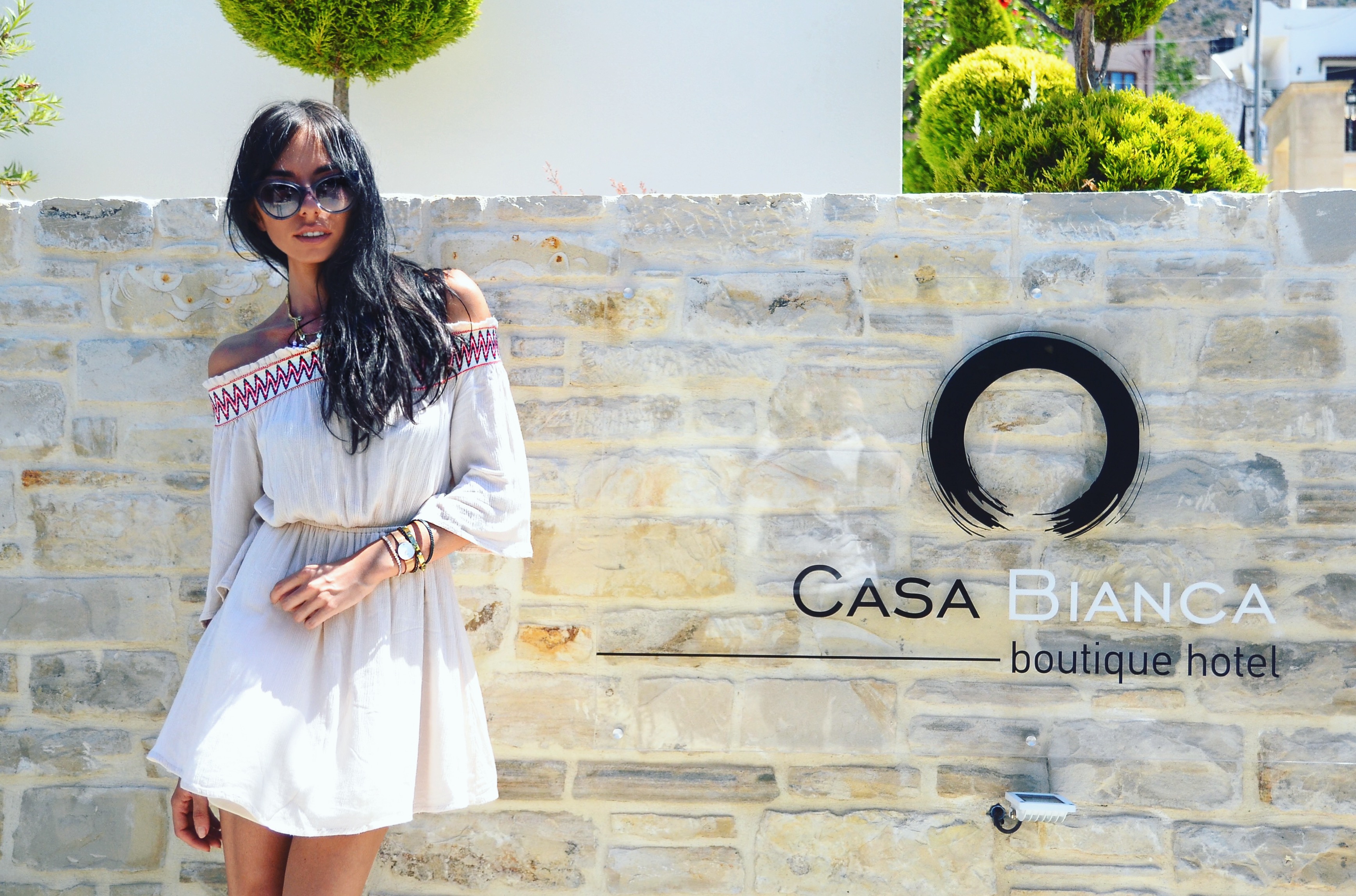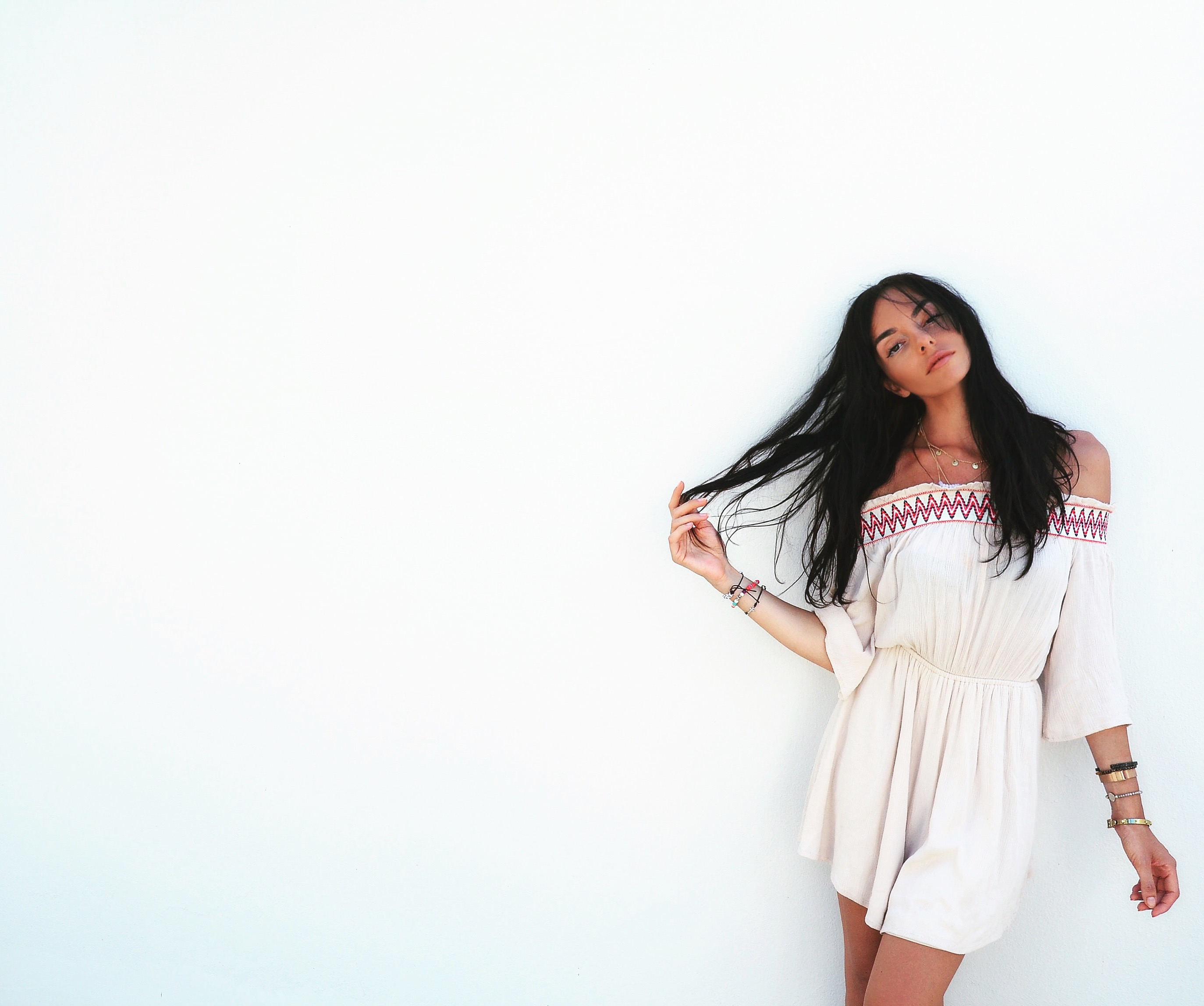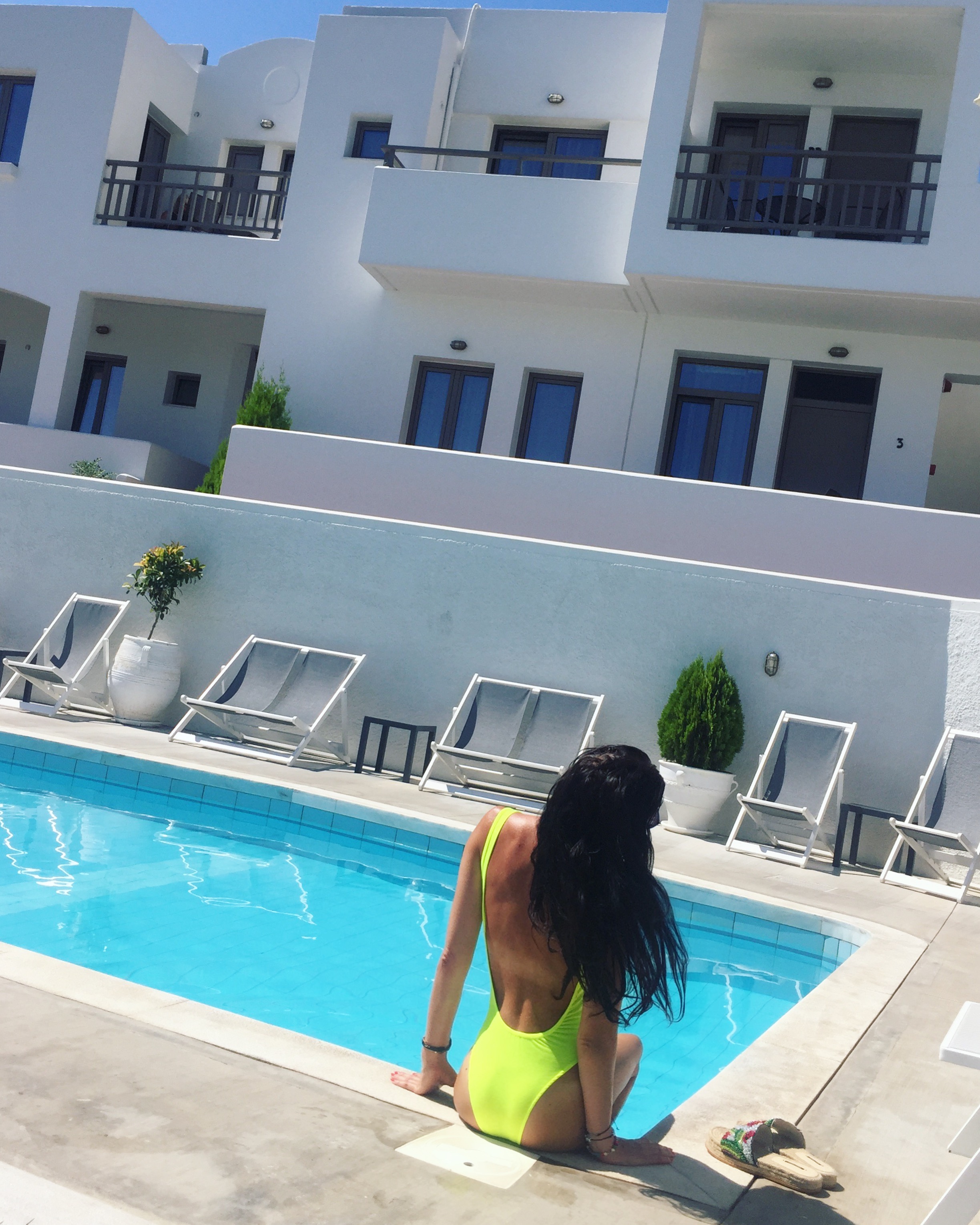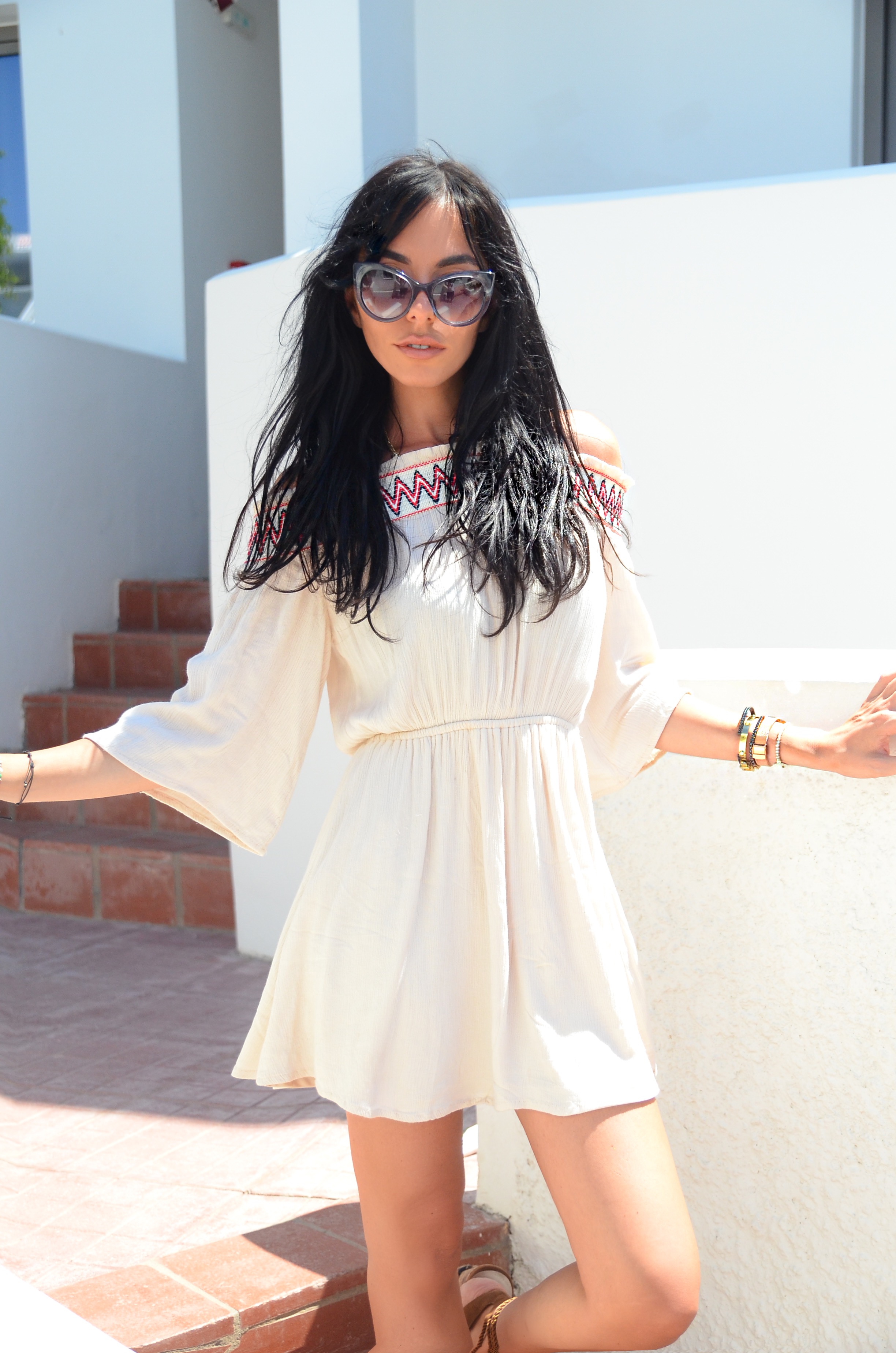 Well, after having this little spontaneous photoshoot, chilling by the pool and trying delicious and fruity cocktails made by the best bartender in town were my favorite activities during my stay at the Casa Bianca. What I can recommend to all sugar mouths out there for breakfast: You have to try the french toast, it tastes really good – especially with Nutella… *yummie*
A special thanks to the owner and hotel manager Dimitris, who always asked if we are okay and looked after our every need throughout our stay.
See you soon again at Casa Bianca!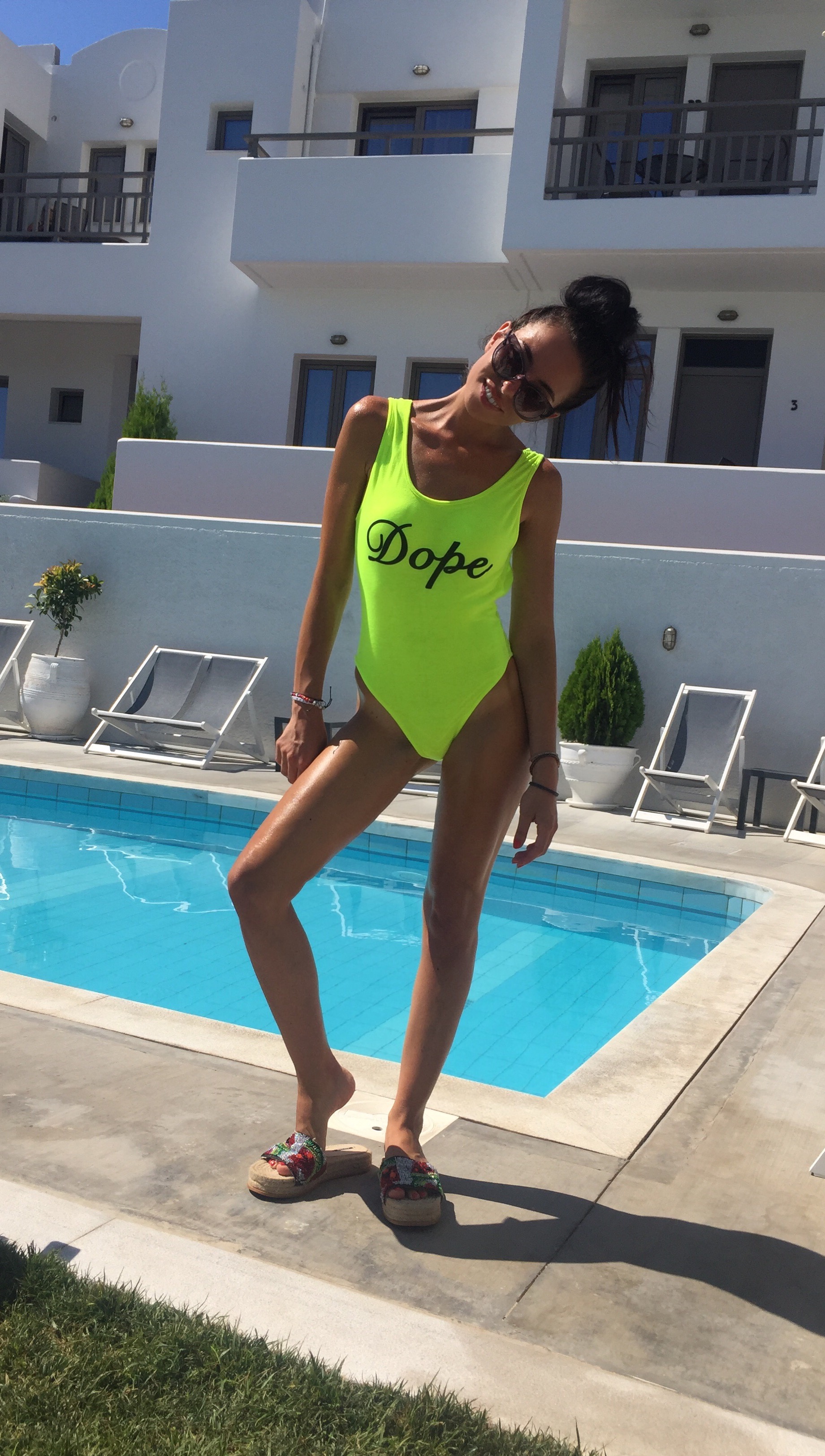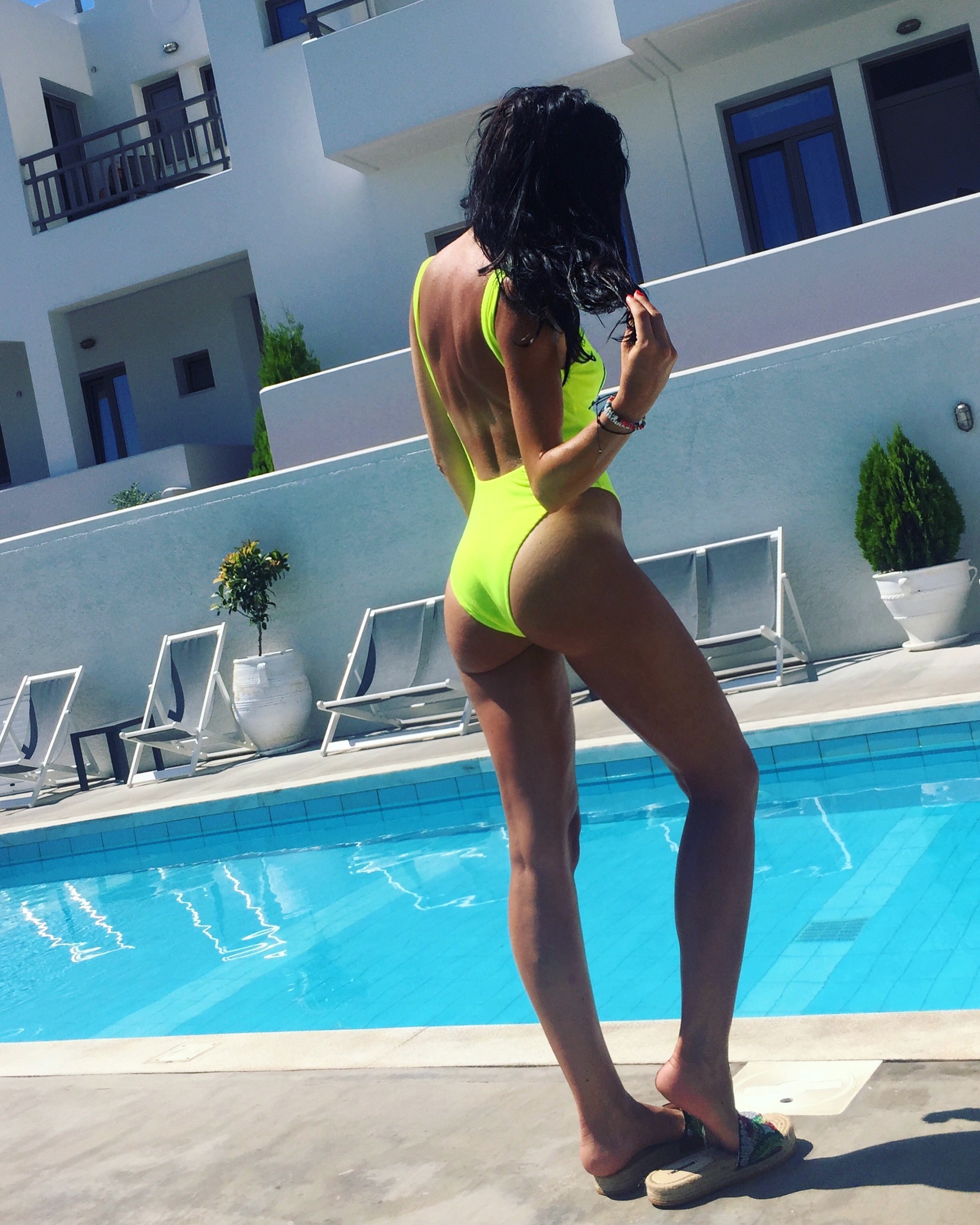 *Anzeige/Advertising