Finally back in the sunshine state. Our trip to New York was really exiting but I am so glad to be back in Florida. After some days of intense sightseeing of course we had strong sea and beach cravings. Therefore we spent the rest of the week at different beaches in Fort Lauderdale and Miami and allowed ourselves a convertible trip across the Overseas Highway along the Florida Keys in the direction of Key West.
Fort Lauderdale Beach
The Florida Keys –
an experience I won´t forget anymore
The three-hour drive through the Florida Keys is one of the most picturesque travel routes of the USA. The route from Miami to Key West runs over 42 bridges and the more you get off the mainland, the more you notice the change in landscape. When arriving in Key West one finds itself in a subtropical destination with clear blue water and white sand beaches. There is a huge offer of activities to do – a few examples: you can snorkel in Key Largo, fish in  Islamorada, relax in Marathon or enjoy the untouched nature of the Lower Keys.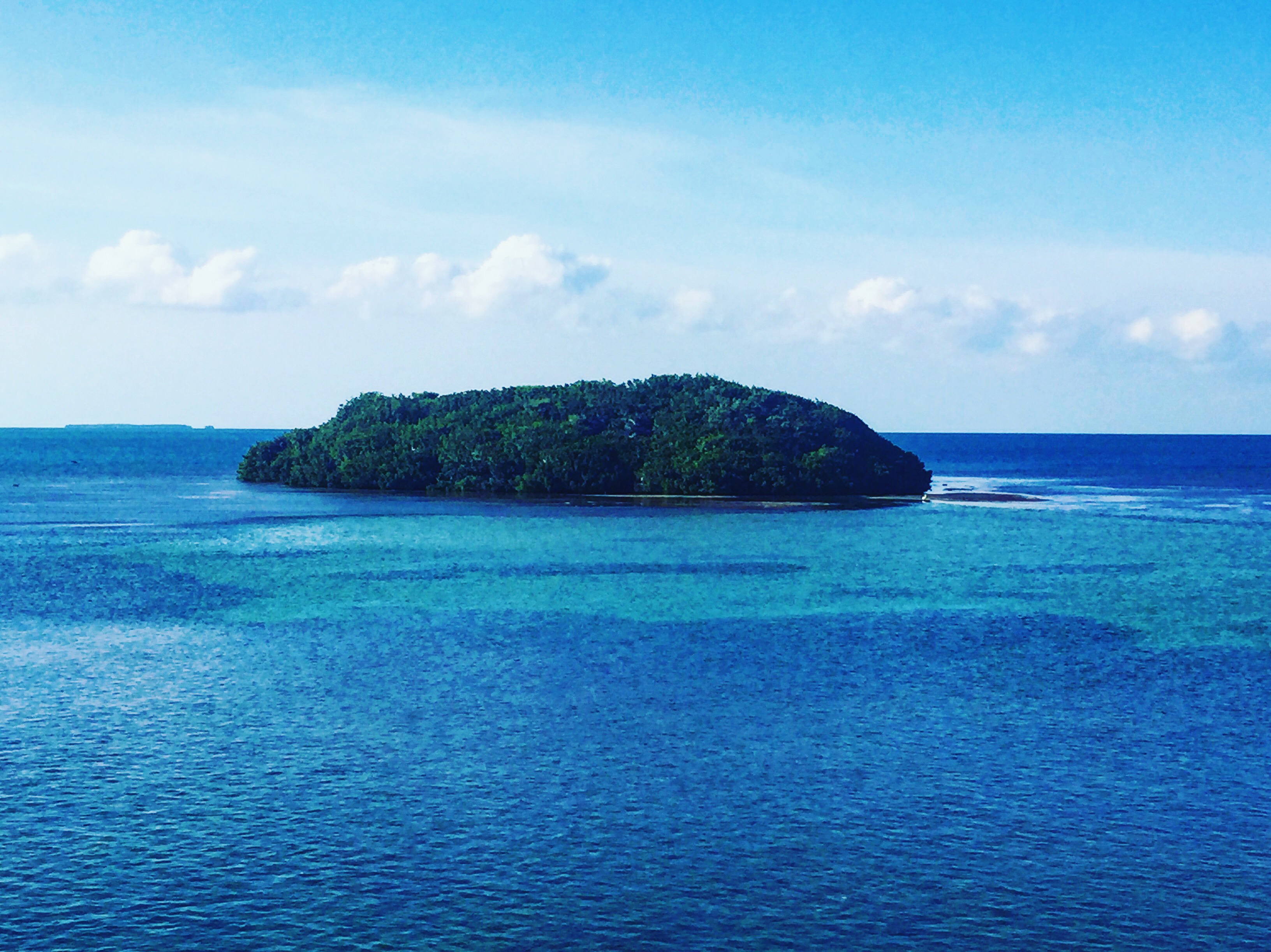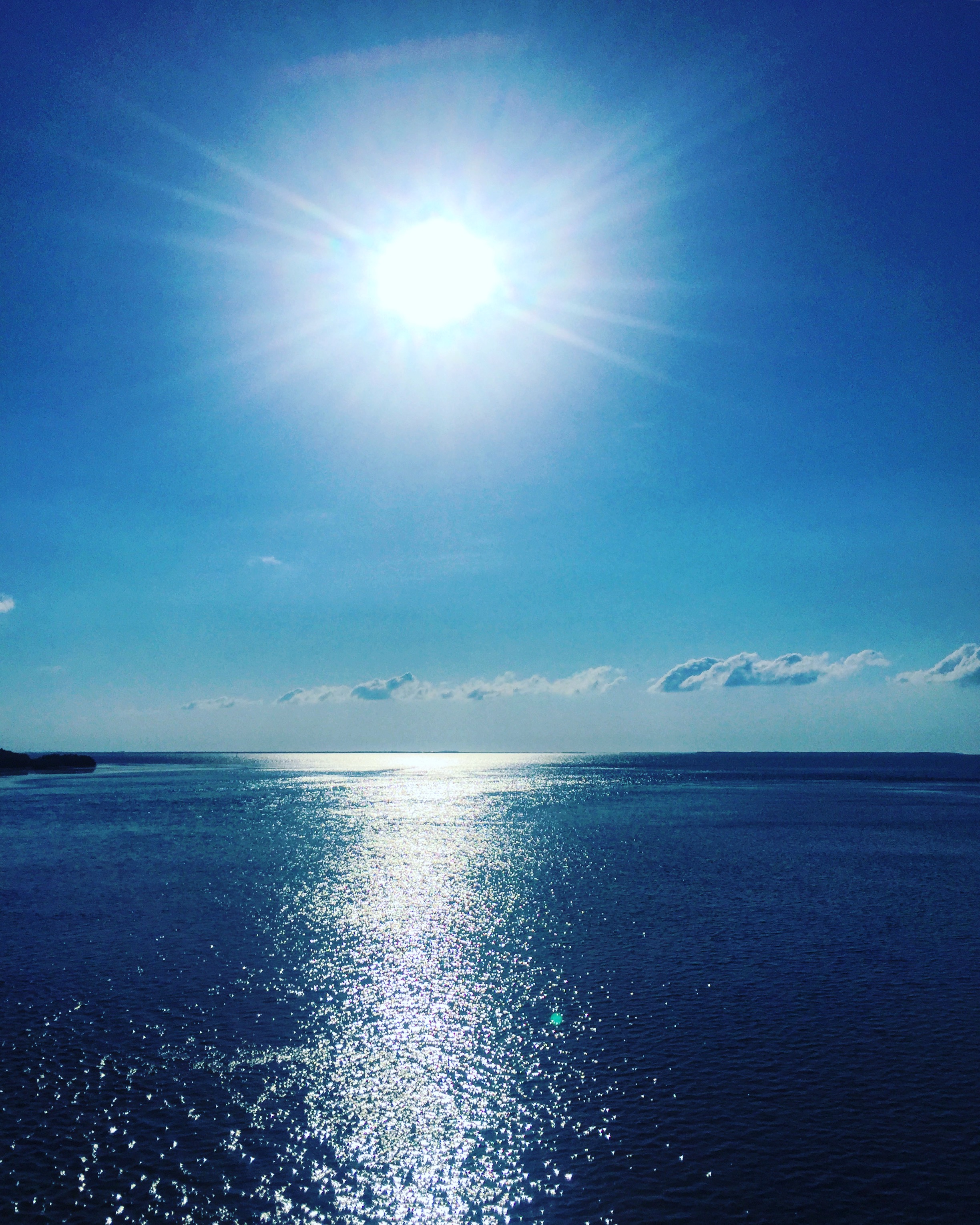 I ´ve heard about a wonderful private beach in Islamorada which belongs to a luxury hotel named Cheeca Lodge. There, the popular palm tree, where a lot of models already had shootings for Victorias Secret or the Sports Illustrated, is located. I wanted to see it! 🙂 Said and done, we drove to Islamorada and had no problem finding the location using our navigation system. We got a visitors pass and thus we were lucky to relax the whole day at the fabulous Cheeca Lodge. And it was worth it. The beach is small but amazing and the poolbar offers a lot of different cocktails, such as the tasty Blueberry Mojito. At the Lodge restaurant I tried Ceviche and the Florida Keys typical Key Lime Pie for dessert – and both dishes were delicious.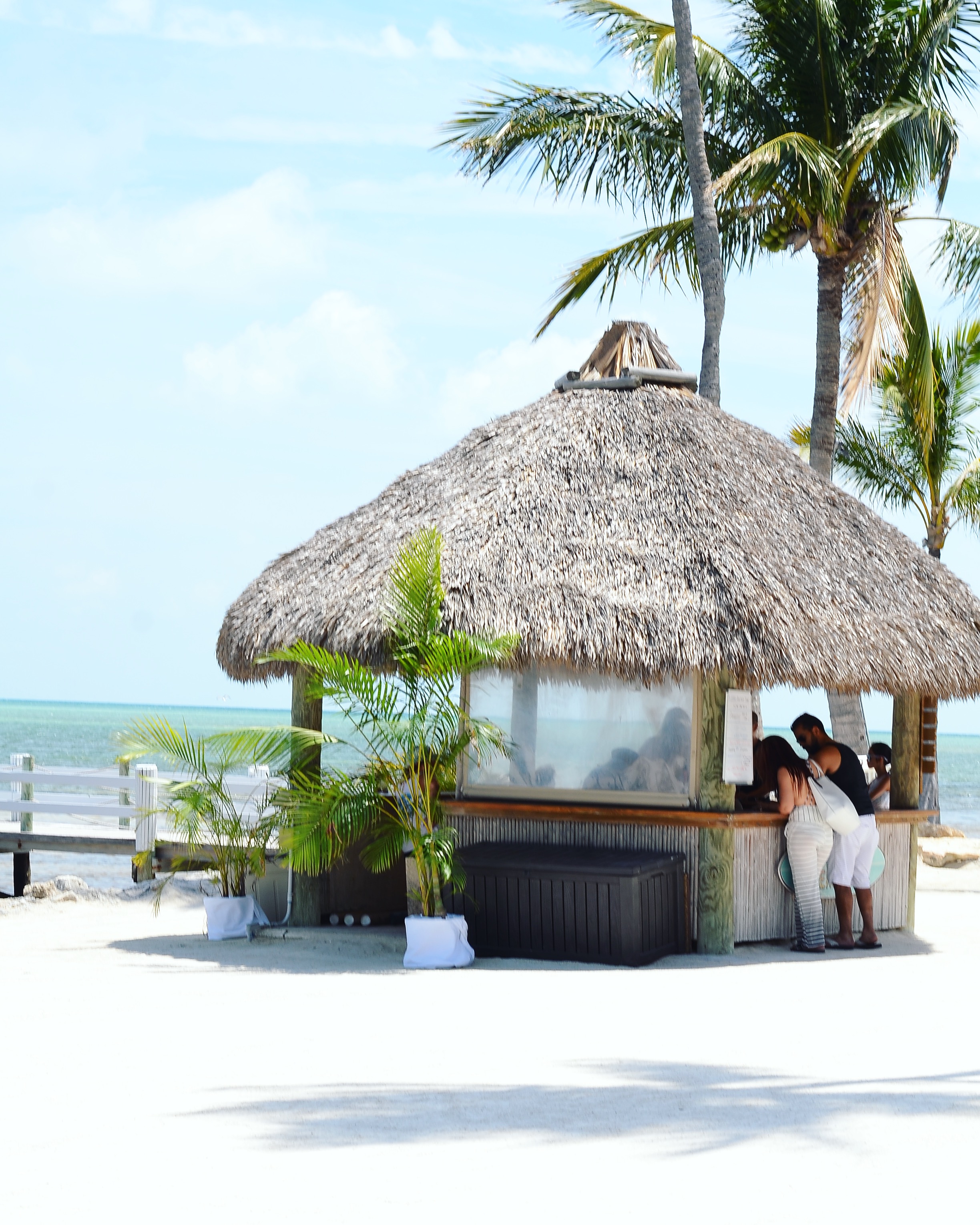 But also Key Largo and Marathon offer beautiful public and private beaches and you notice everywhere those cute, colourful houses which seem straight out from a picture book. There are also some nice restaurants where you can book a Jet Ski or glas boat tour directly after having lunch. At Aquarium Encounters you get the chance to pet Manta rays or feed sea turtles and sharks. There is also the Sea Turtle Hospital where injured animals get a lovely treatment until they´re healthy enough to be released back into the sea. That´s so amazing, right?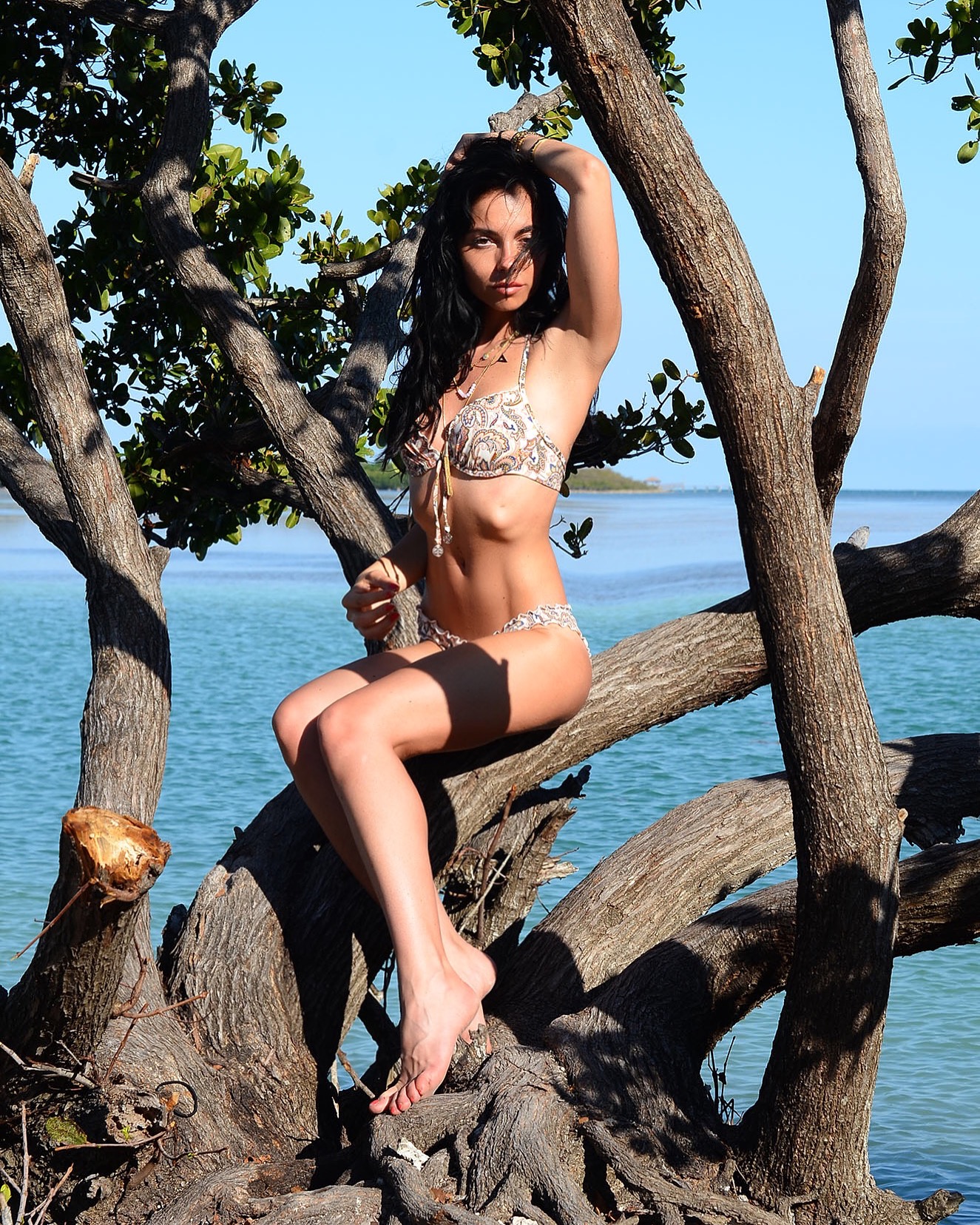 My tip for you is not to drive directly to Key West in one go, but to stop in some of the great locations you drive through while on the way there. You can explore so many beautiful and interesting places and they all have one thing in common: The water is clear and turquoise and the beaches are white and remind of paradise.
Key West is a cute and crazy little city, which reminds of a colourful Western town due to it´s pastel colored wooden houses. It seems a bit unreal. The most popular of them, which can also be explored from the inside, is the house of the writer Ernest Hemingway. In Key West you will also find the Southernmost Point of the USA. The most popular street there is the Duval Street. You can stroll through a lot of souvenir shops, cute restaurants with their typical Western house veranda and candy shops like the Kilwins Key West Chocolate Fudge and Ice Cream. You really need to try their salty caramel chocolate fudge, but be aware – it tastes extremely sweet!
And here I listed 13 things to do when being on your way to Key West:
on the way from Miami to Key West you need to have a break at the cute Midway Café. Here you can have a good coffee and tasty smoothies, different selfmade cakes and of course, sandwiches
admire the colourful houses in Key Largo
visit the Turtle Hospital in Marathon
see the popular palm tree in Islamorada or even shoot on it
eat the traditional Key Lime Pie
walk over the old Seven Mile Bridge
eat fresh seafood like Ceviche
explore the Everglades
drive in a convertible along the Overseas Highway
meet a gecko or even an alligator
explore the remarkable pastel colored houses of Key West
standing at the Southernmost Point of the USA (90 miles to Cuba)
marvel at the breathtaking sunset in Key West
The Southernmost Point:
Our convertible Camaro:

Animals in Florida: