Last week I was invited to celebrate my birthday at the upper-class Hotel Maximilian 's in my hometown Augsburg. I guess, there is no better gift than a 90-minutes SPA treatment, a night in a luxury room and a rich and abundant breakfast in such a unique hotel. Now it´s time to tell you everything about my stay in one of the most elegant hotels I have ever been!
The tradition-steeped Hotel Maximilian's is situated on Augsburg's spectacular Maximilianstraße, right next to the Schaezlerpalais, housing an impressive art collection. While my boyfriend and I checked in, there was a heavy blizzard outside – but that didn´t matter, as even during the deepest winter you feel highly comfortable in the Hotel Maximilian's. First of all we had such a warm welcome and the whole hotel staff congratulated me with kind birthday wishes – I felt almost like a VIP.
We were accompanied to our room which was characterised by an elegant and charming interior. Equipped with a flat-screen TV, minibar, work desk, padded sitting area and a bathroom with marble vanity top, even the standard rooms offer maximum comfort, leaving nothing to be desired. While I changed to a soft bathrobe and slippers and prepared myself for the forthcoming SPA treatment at the Relax Max, my boyfriend went to the hotel bar 3M to enjoy the flair of that fabulous hotel .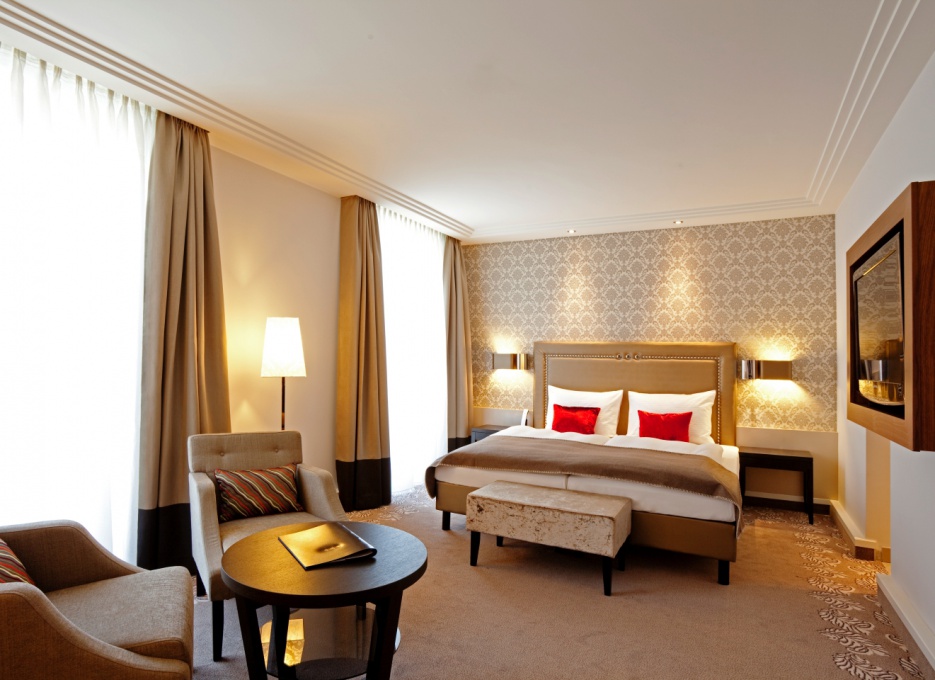 The spa manager Gina has already been waiting for me, so we could start immediately the treatment which is called Polynesian Ritual. It consisted of an exotic sugar peeling which smoothes and embellishes the skin and a soothing whole body massage inspired by the Lomi Lomi massage. This massage is meant to relax and dissolve energy blockages. The Wellness and spa area Relax Max offers a variety of traditional and modern treatments, such as massages and beauty packs. Exclusive products and brands and a professional team of cosmeticians round off the offering at Relax Max. I´m sure that such a treatment would be perfectly suitable as a birthday or x-mas gift for our mother or bestie.
I really enjoyed my relaxing 90 minutes and was also very happy to get to know the lovely Gina. I will definitely visit her again and try out another exotic treatment.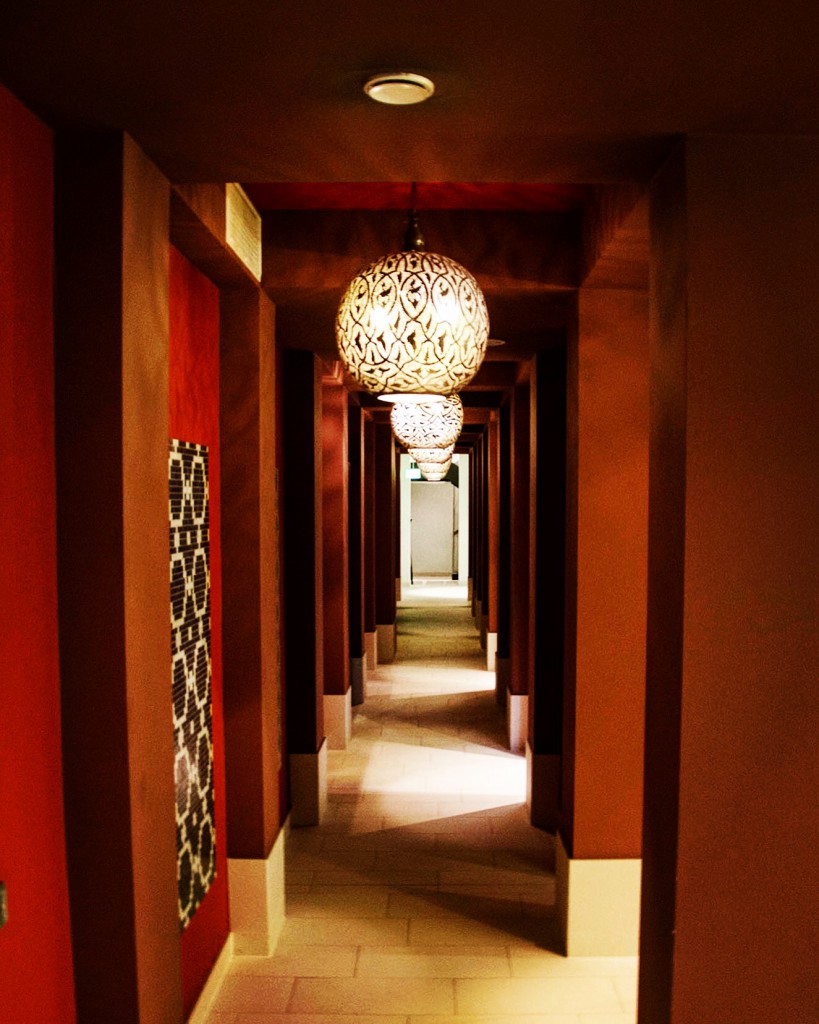 Back in our hotel room we were provided a bottle of champagne to raise a toast to my birthday. PERFECT!
After relaxing a visit at the popular bar 3M is recommended. Located on the ground floor, the bar is directly accessible from Maximilianstrasse. The exclusive specialty coffees and teas and the finger food make the 3M bar a particularly culinary meeting place. Of course you can also enjoy delicious cocktails, spirits from the region and non-alcoholic drinks. But, above all, I was impressed by their colonial style of furnishing with a touch of retro design.
But if you´re hungry you shouldn´t miss a dinner at the restaurant Maximilian´s. The open kitchen and the modern atmosphere of the restaurant both together with its extensive wine selection will invite you to linger.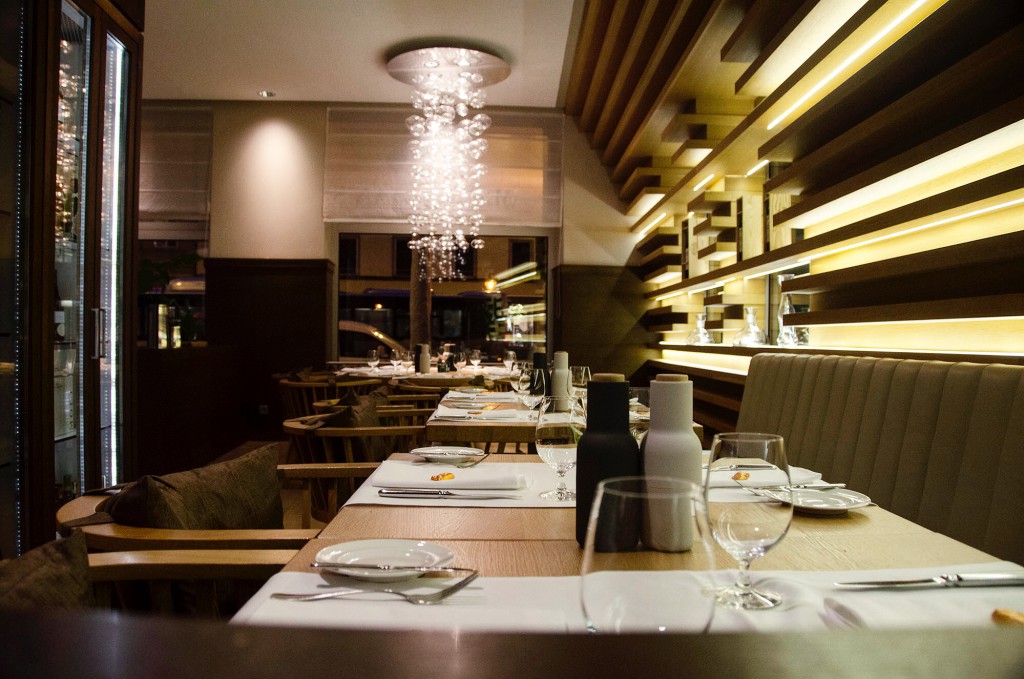 The next morning we had a fantastic breakfast that fulfills everyone´s whishes. We enjoyed a delicious buffet and a cozy atmosphere with several specialties, coffee, a variety of vitamine juices and champagne. In that case, I'd like to give many thanks to the Hotel Maximilian's for having us. Thank you so much for the warm hospitality, we both had a great time and I had a wonderful birthday!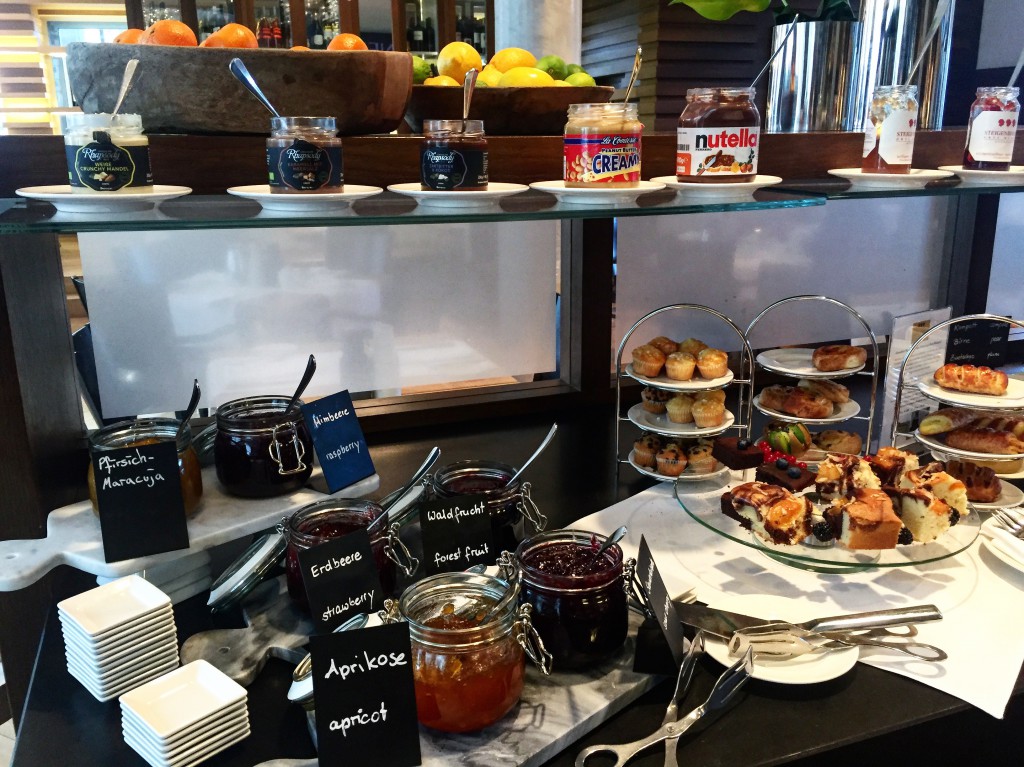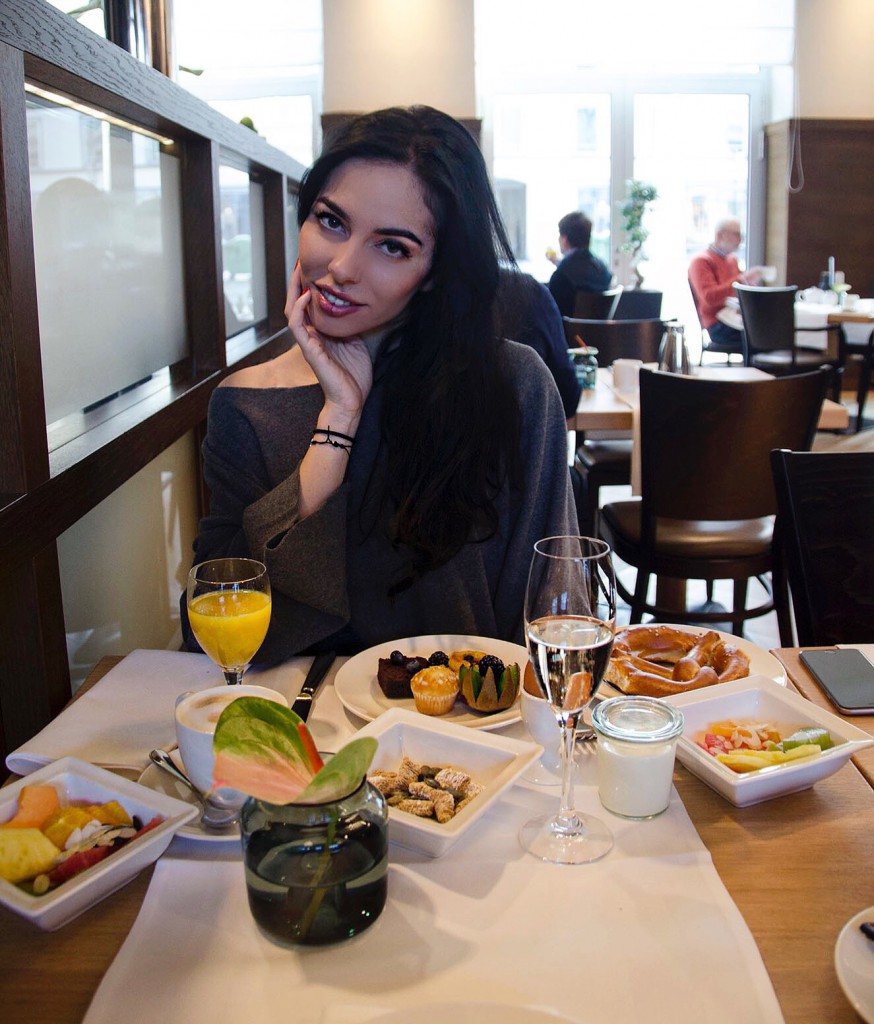 *In collaboration with the Hotel Maximilian's. I was invited to spend the night there. My opinions and impressions were not affected by that.