Hello guys,
as you already have seen on my Facebook and Instagram pages I spent the last week with my boyfriend in my "Bella Italia" – and I enjoyed it sooo much. First we scouted Milano –      I´m in love with this city – there of course we went shopping (maybe too much… 🙂 ), had plenty of "aperitivi" and ate (of course) a lot.
Certainly I don´t want to withheld you this little collection of my iphone snapshots:
Milan has a lot of beautiful and interesting corners, it´s a multicultural place full of different people, and it is so interesting to observe. After relaxing at the "Piazza del Duomo", my better half and I had a real shopping orgy. Of course we also stopped by the Galleria Vittorio Emanuele II, where all high class designers such as Louis Vuitton, Prada, Versace etc. are represented – even if a "Speedy" by Louis Vuitton may be a bit too expensive for one of us… It is worth it to explore the galleria and all its wonderful luxury nooks.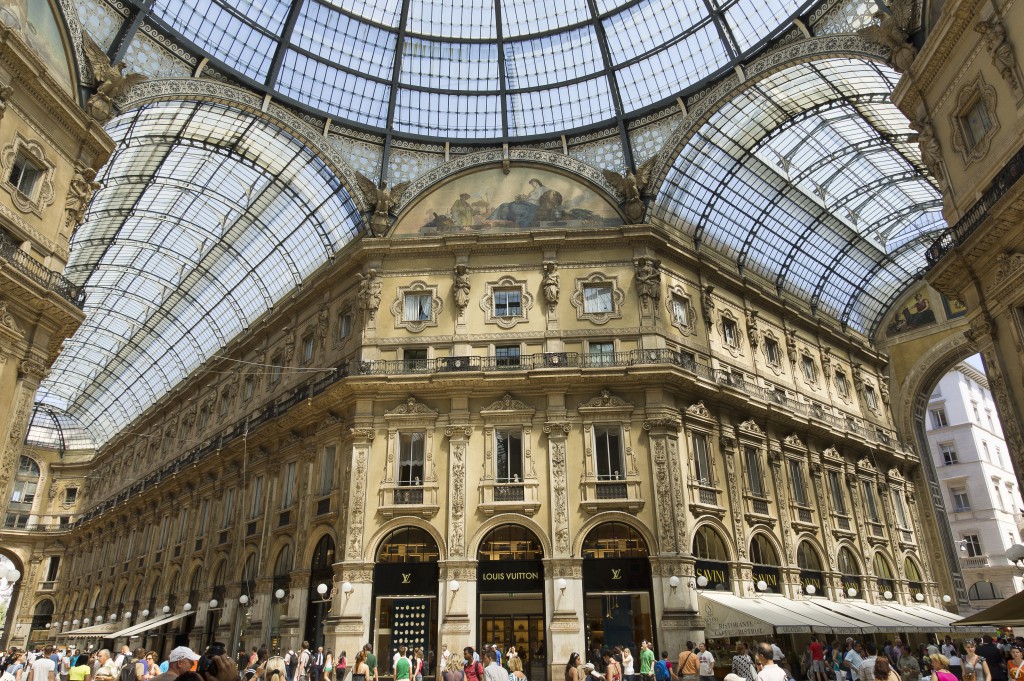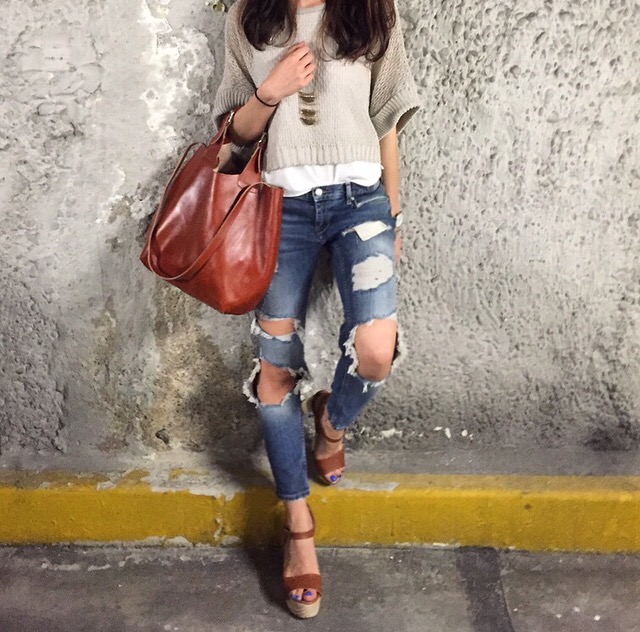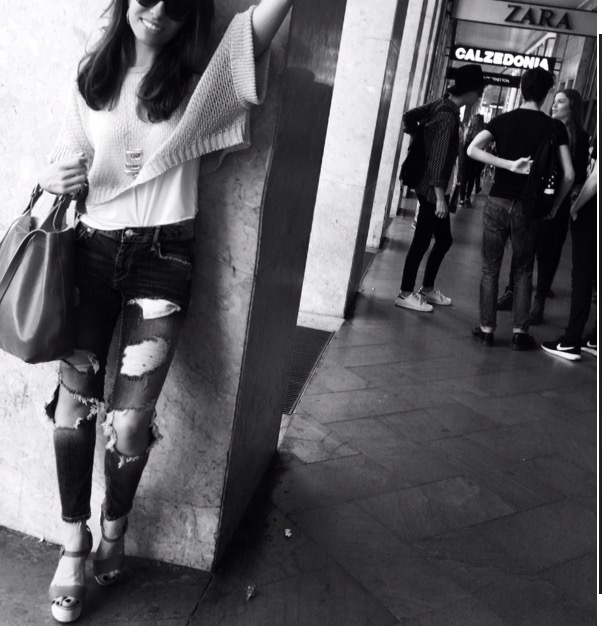 I had already been there once but now I definitely admit that I fell in love with this city. As our plan was to discover more places in beautiful Italy, we though had to leave and so the second day we were already off to our next destination: Lovely PORTOFINO
Portofino is a little cute fishing village located in the province of Genoa on the Italian Riviera and has a picturesque harbour. It´s full of wonderful colored buildings and houses and the perfect location to relax and enjoy. There we stayed at a Hotel named "Continental" which we booked spontaneously as every hotel we booked this week and it turned out to be a lucky strike due to the fact that the landscape and the view was wonderful, the garden area of the hotel was amazing and I could also enjoy one day at the hotel beach and just do nothing and feel kinda a bit like a prom. 😉
And look at this little cute shop I found in Portofino…:      
Every day was a new chance to wear one of my favorite outfits and so I also did the day we visited Monte Carlo (Monaco) in France. It´s not that far away from Portofino, and we enjoyed the view of the beautiful Riviera while driving. This day my outfit consisted of the black knitted pants by Mango which I bought together with my aztec-patterned clutch (you can find it on Instagram) from "Otto.de" due to the voucher I won when I participated in the "Two for Fashion Outfit Challenge" hosted by the Otto Fashion Blog "Two for Fashion" – and I´m in love with this extraordinary pants.
The black top was one of the pieces I bought in Milan (also at MNG) and the plateau sandals should already be known, as I wore them also last summer really often. 😉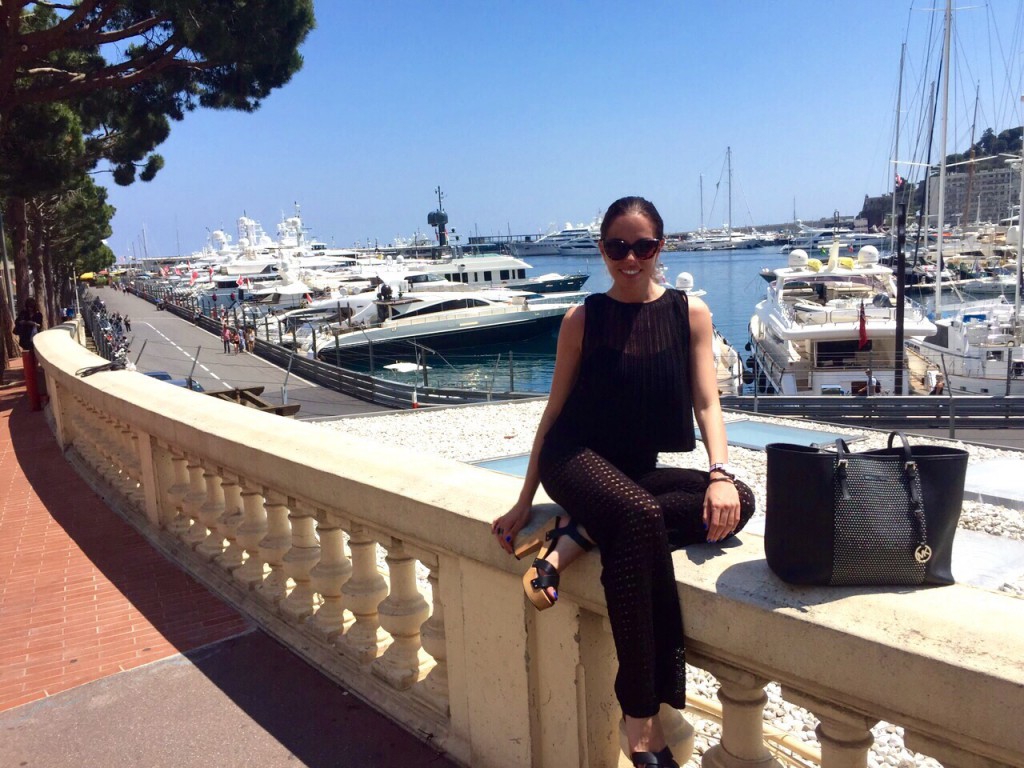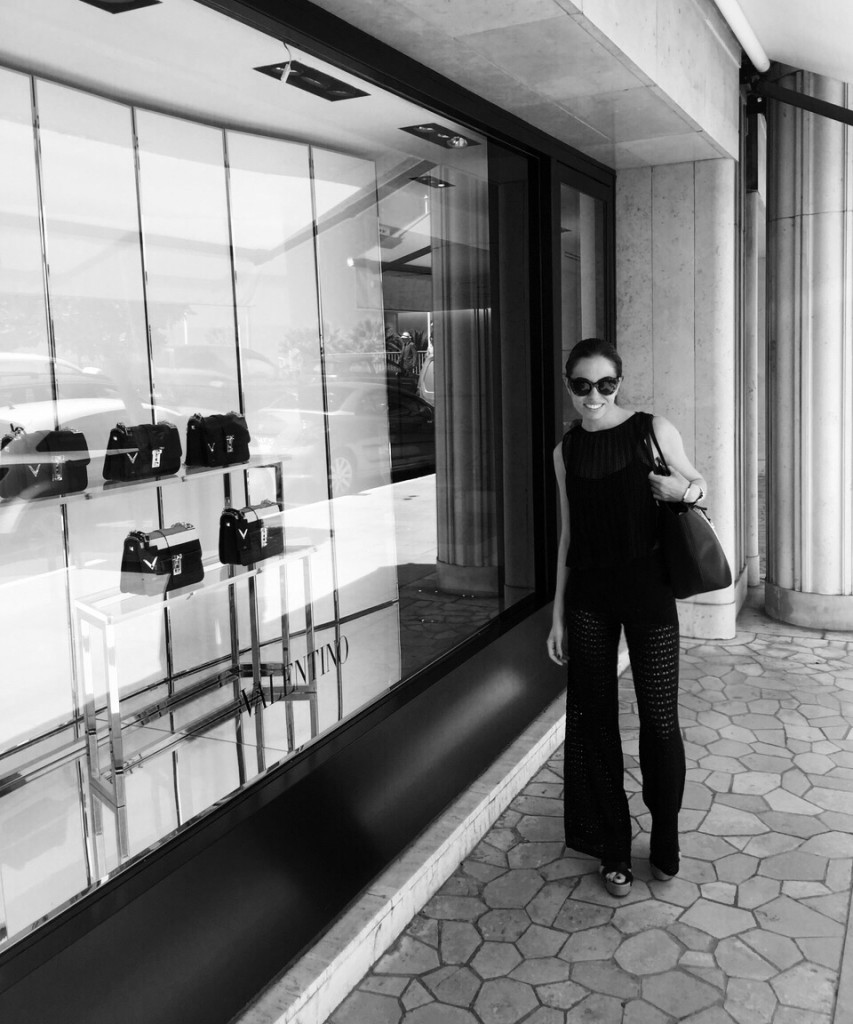 I was impressed by Monaco and all its luxury, but – as well as my boyfriend – I had an inner urge to go back to Milan for the last day and spend our time there again.
Why? Well, I must repeat myself: I REALLY REALLY LIKE MILANO and I saw myself already as a part of this cool city. Maybe it is not the hugest city but there is always a lot to do, there is activity and culture, night and food scene, the people are open and friendly even if it´s situated in the more distant and cold north of Italy… This city is LIFESTYLE! So we just explored Monaco one day and drove back to Milano, checked into a hotel – of course it was not the same view as in Portofino but that didn´t bother us – and went to bed early in order to be fit for the next (shopping) day.
And look which cute present I got there from my boyfriend… 🙂 (Of course I could´t pass the Michael Kors store. –> Corso Vittorio Emanuele II.) :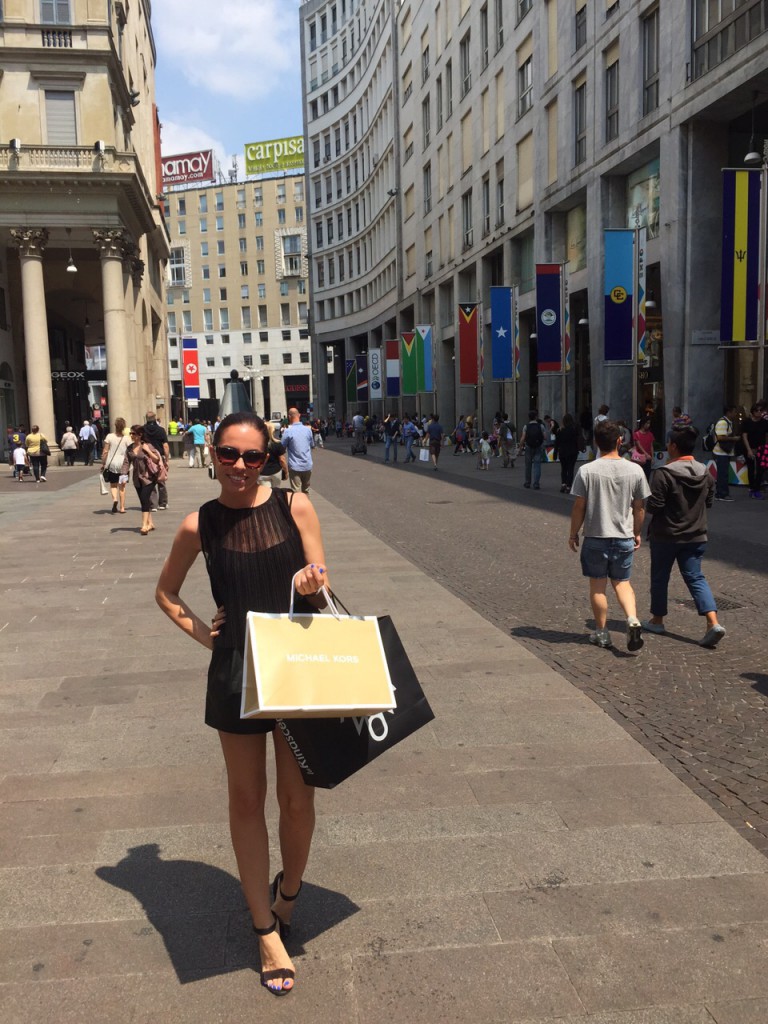 Last but not least I´ve got this personal suggestion for you guys (NOT only for the females out there!!): You must check out this fantastic store: EXCELSIOR Milano 
Here you are going to find a selection colorful and flashy fashion by Moschino, Versace, cult brands such as Adidas, Nike, Givenchy, Louboutin & co and also food and everything about lifestyle spread over 7 floors. Dedicated to women, the first floor is a point of reference for avant-garde sportswear and international designers with a selection of both iconic names and up-and-coming labels that are sure to be the next hot name on the contemporary scene.
Retail guru Antonia, the driving force behind the trendsetting Milan-based Antonia boutique, works her vision and passion on the fashion floors. Here, her innovative formula becomes a container of ideas for which a variety of brands offer round-the-clock dressing through a selection divided by style and look rather than by brand. Prices vary from basic to high fashion. On the ground floor, a new-generation bar overlooks the bustling Galleria del Corso while  the Avery Perfume Gallery is an olfactory experience that stirs the senses. Check it out – it´s really worth it!
But enough for today. My next holiday is coming soon and I´m so looking forward to it. 🙂 Of course I´ll let you know again everything about it, post snapshots of my OOTDs and supply you with information about interesting new places and locations I will hopefully discover.
Have a nice sunny weekend beauties! <3